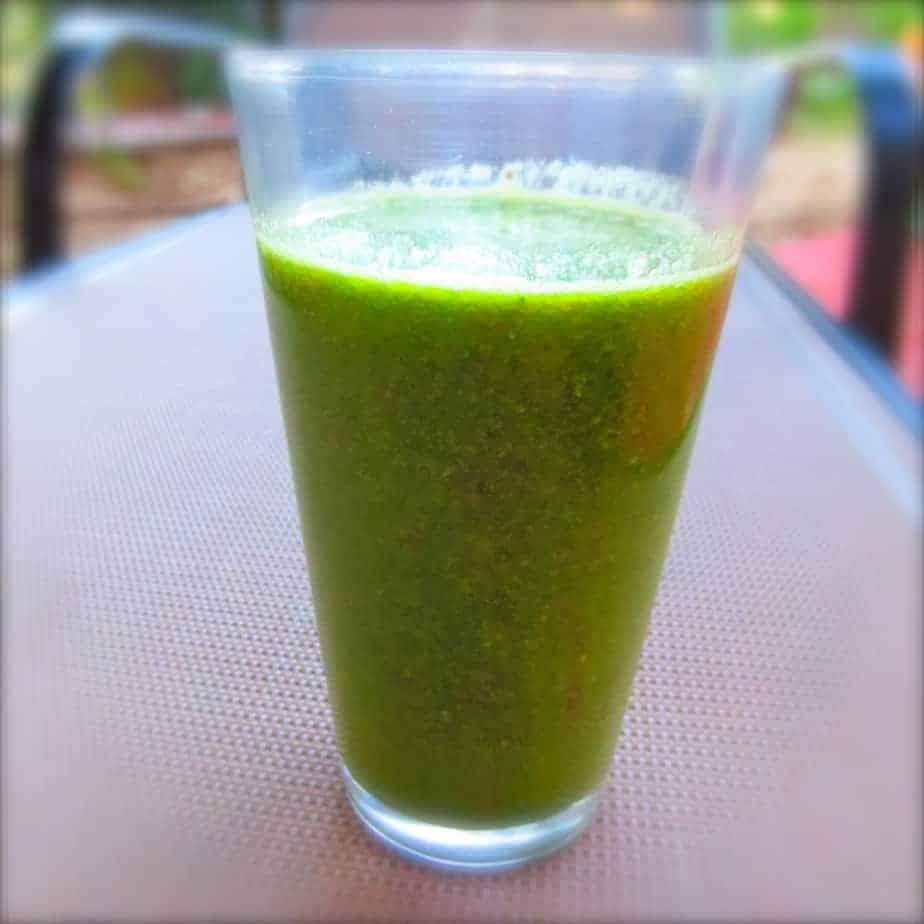 As part of our healthier 2014, we've decided to join the 160,000 others who are taking the 30-Day Green Smoothie Challenge - hosted by Simple Green Smoothies. We are no strangers to fruit smoothies in this house, and while traveling in Peru, we had a lot of mango-banana-strawberry smoothies. In Peru, a blender is considered a staple item in the kitchen - much like an oven in the states. And most homes there don't have ovens. Go figure.
The challenge here is to start making smoothies GREEN. Our experiments with green juices and smoothies in the past haven't always been so successful, but one simple tip from Simple Green Smoothies made all the difference - blend the greens with the water FIRST, then add the fruit. Much better texture!
This nifty little chart is an excellent guide for anyone getting started with green smoothies. The blender we're using (Nutri Bullet) is really awesome, but it won't fit 3 cups of fruit, so we've been making them with 2c greens, 2c water, and 2c fruit. A little different texture and flavor, but it works for us.
They send out an email with recipes and a shopping list for 5 days, making it incredibly easy to be a part of the challenge. We're not following it exactly, since we're trying to buy mostly local and seasonal produce, but it's a useful guide.
Day 1: kale, strawberries, banana, water
Day 2: kale, apple, banana, ground flaxseed, coconut water & water
I had some leftover coconut water that I wanted to try in the smoothie, and it was a good addition, but definitely makes the smoothie really really sweet. I've been feeling a little under the weather lately, and all I want to do is down some Airborne, but hopefully these green smoothies will do the job instead.
Additional Update:
This Smoothie Challenge is going really well so far! We drink them at different times, depending on what works for our schedule that day. I got the flu on day 2, and by day 5 I was mostly better. Not sure if that was the green smoothies or not, but I'm sure the extra vegetables and fruit didn't hurt.
Day 3: kale, mango, strawberry, banana, water <- my favorite so far
Day 4: spinach, banana, strawberry, ground flaxseed <-We keep forgetting the ground flaxseed!
Day 5: spinach, orange, banana, water <-orange definitely doesn't blend that well. Very pulpy! Looking for tips around this without skimming off all the fiber-filled pulp.