Recipe: $11.37 | Per Serving: $1.14 | Yield: 10 slices
Pumpkin bread with cheesecake filling is everything you need this fall! The bread is perfectly spiced and lightly sweetened, the cheesecake filling is creamy, a little sweet, a little tart, and the perfect complement to fall spices. This pumpkin bread is balanced enough for breakfast, and delicious enough for dessert! 😍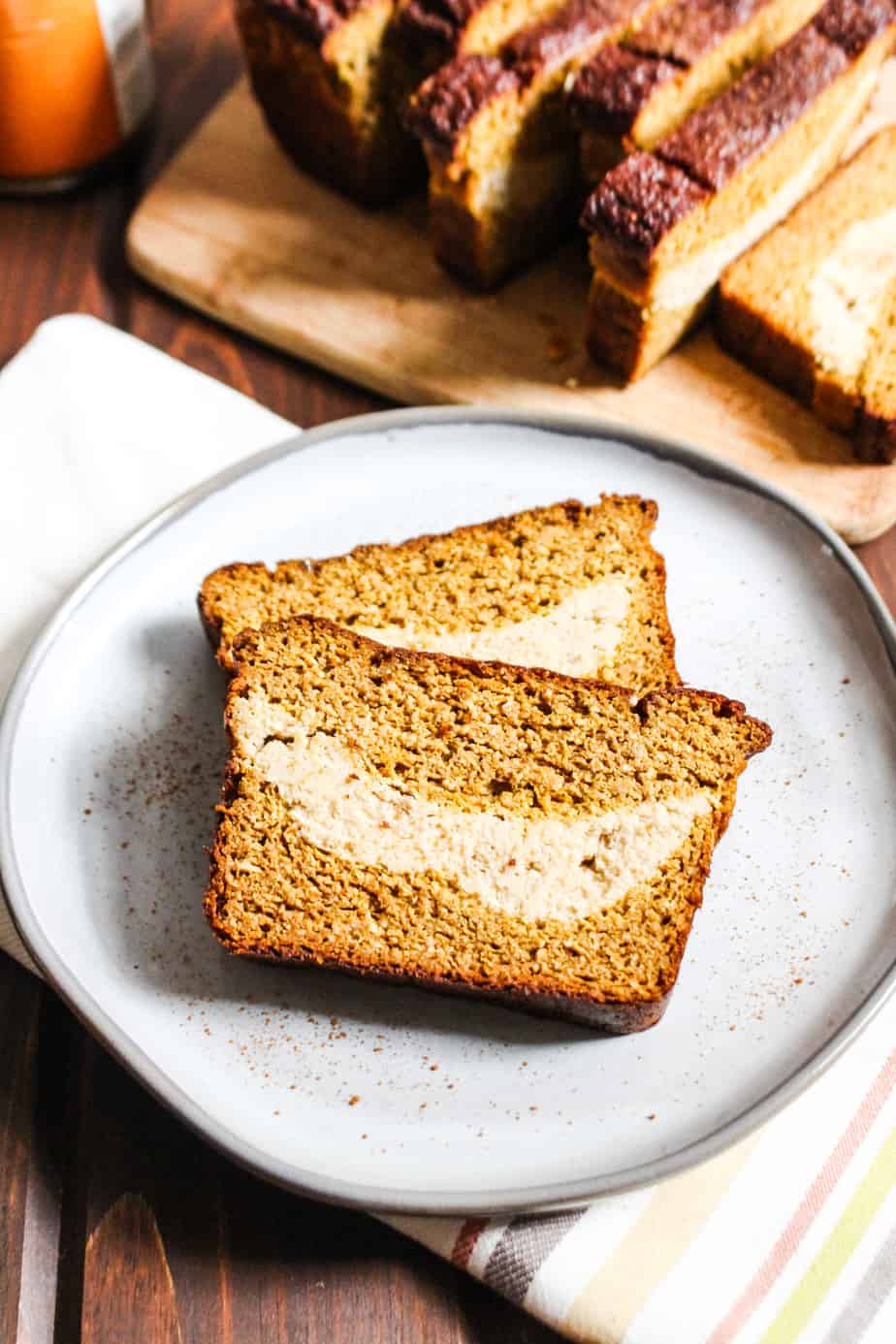 I tested this recipe three times to make sure it was absolutely perfect and it has quickly become my current obsession. My nana always snacked on ginger snaps and cream cheese when I was growing up, so I've always been a huge fan of combining fall flavors with cream cheese. This bread hits the spot!
How to Make Cheesecake Filling for Pumpkin Bread
Cheesecake filling is super easy! You just whip together some softened cream cheese with maple syrup, vanilla, and one egg yolk.
The egg yolk provides some structure to the filling, which helps prevent the moisture from seeping into the bread and preventing it from cooking all the way through. If you add a whole egg it will make it an unpleasant, cakey texture.
If you don't use any egg at all in the filling, the bread may take another 5-10 minutes to bake all the way through.
I tested this with both vegan cream cheese and dairy cream cheese and here are the differences:
The vegan cream cheese is a little less sweet and a little more tart. (I used Miyokos.) It's also a bit more firm and holds together better.
The dairy cream cheese is definitely gooey-er, sweeter, and not as tart.
Both are delicious!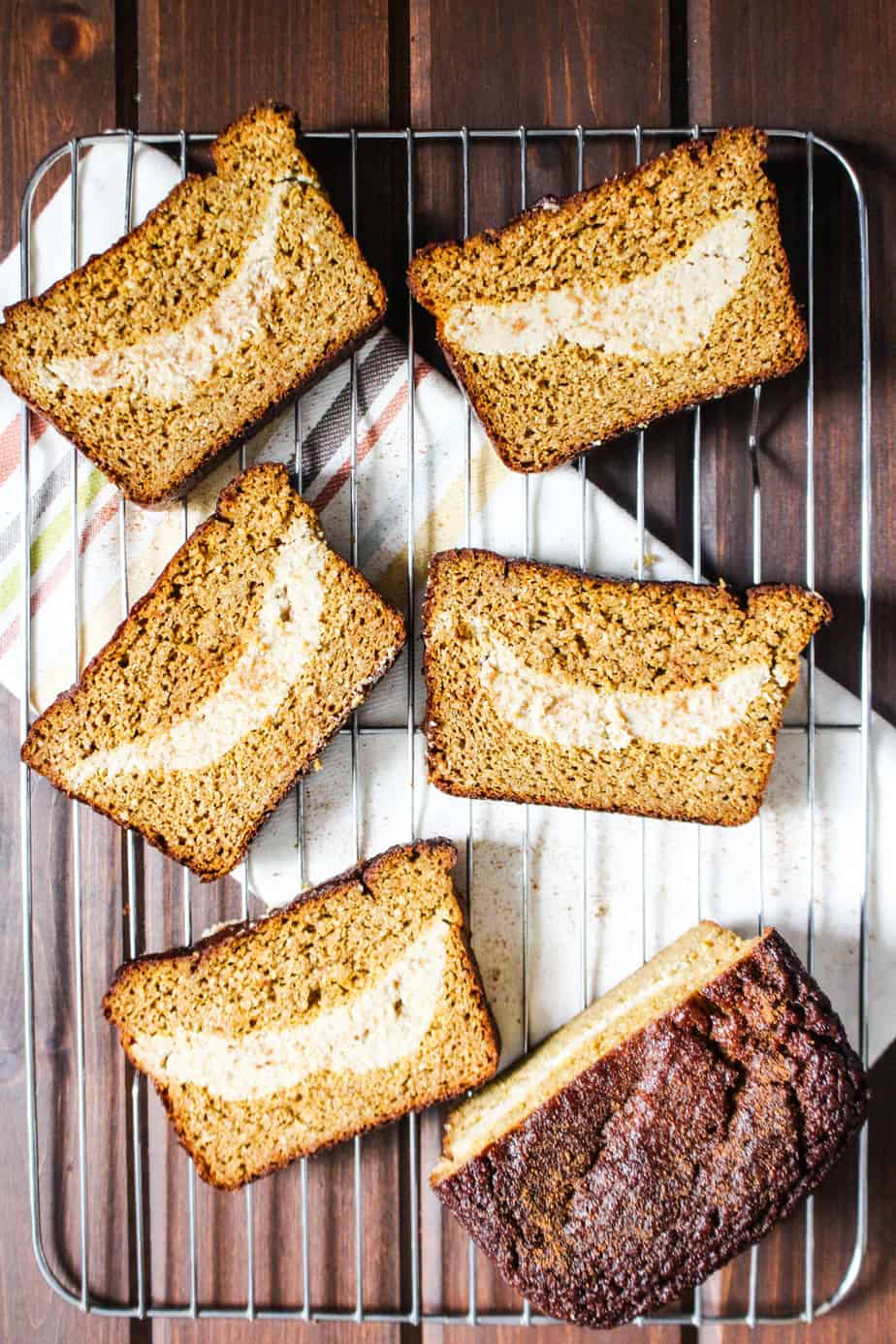 …