Recipe: $2.99 | Per Serving: $1.50 | Yield: 2
This luscious Paleo mousse is made with just FOUR simple ingredients and no dairy whatsoever. The perfect 2-person dessert for Date Night, Self Care Sunday, or Valentine's Day!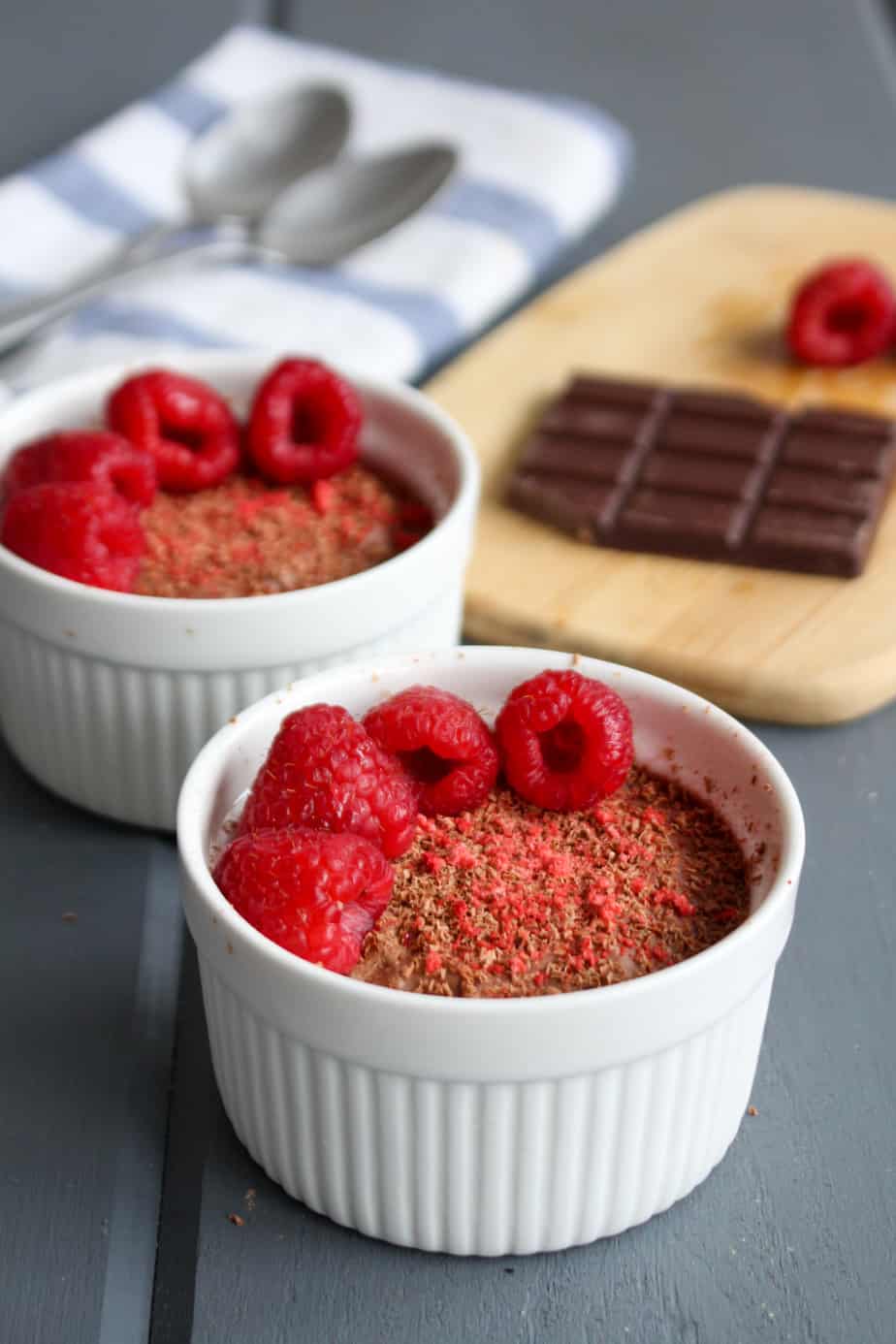 This post was originally published in February of 2014. Photos are new and the recipe has been slightly updated. Enjoy!
Usually chocolate mousse is a combination of fluffy eggs, cream, and melted chocolate, but I love that I have found a way to whip up a delicious dairy-free alternative in just a couple of minutes!
How to Make Dairy-Free Chocolate Mousse
There are two basic stages here.
Whip the coconut cream until fluffy.
Make a chocolate syrup with maple syrup, cocoa powder, and a little vanilla extract.
Combine!
(I love starting with the maple chocolate syrup over at 100 Days of Real Food. Just cocoa and maple syrup. SO DELICIOUS.)
You can also choose to use melted chocolate as your base rather than the syrup, but using the syrup is easier, and results in fewer overall ingredients, which is especially good if you're working with any dietary restrictions or allergies.
…