Recipe: $5.53 | Per Serving: $1.38 | Yield: 1 cup (~8 oz)
RICOTTA CHEESE. Made from NUTS and CAULIFLOWER. This is magical if I do say so myself. We're talking fluffy and creamy and super flavorful "cheese" without dairy or crazy additives. This is easy Paleo, Vegan, and Whole30 cheese, for real. As much as I love ricotta, the flavor of this macadamia ricotta is so good that many in my circle have been known to choose it over the real deal based on flavor alone. Fact.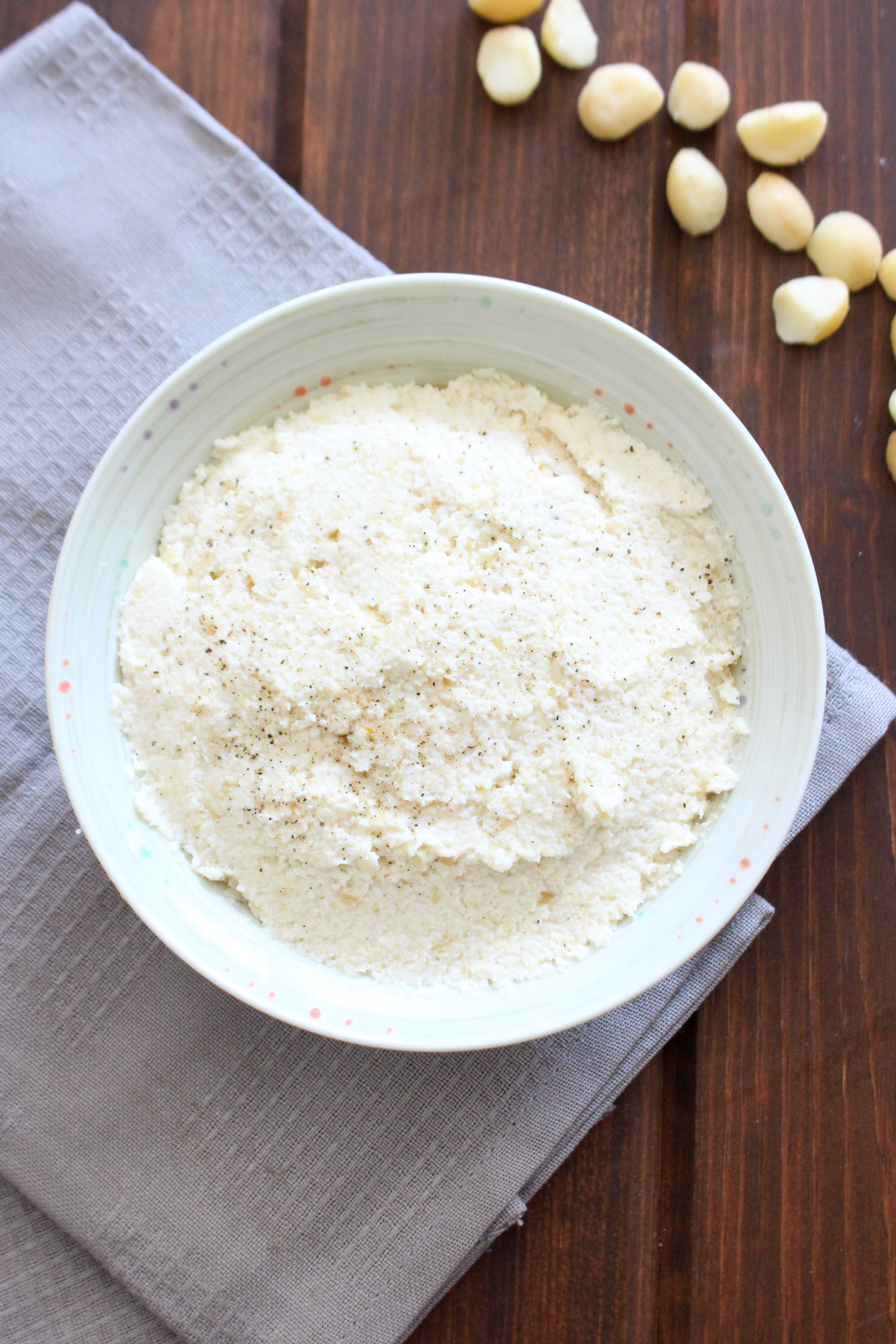 The main reason I purchased the first Nom Nom Paleo Cookbook (back in 2014) was to get my hands on her dairy-free ricotta recipe. But, I quickly learned that macadamia nuts are incredibly expensive. And though I'm currently a frugal recent graduate student, I was even more strapped for cash back then.
…