Recipe: $2.91 | Per Serving: $0.73 | Yield: 4
Looking for spicy crispy baked Paleo sweet potato fries? This recipe is the way to go! I've got a few tips to help you get that crispy exterior you're looking for, and a spicy seasoning blend for alllll the flavor!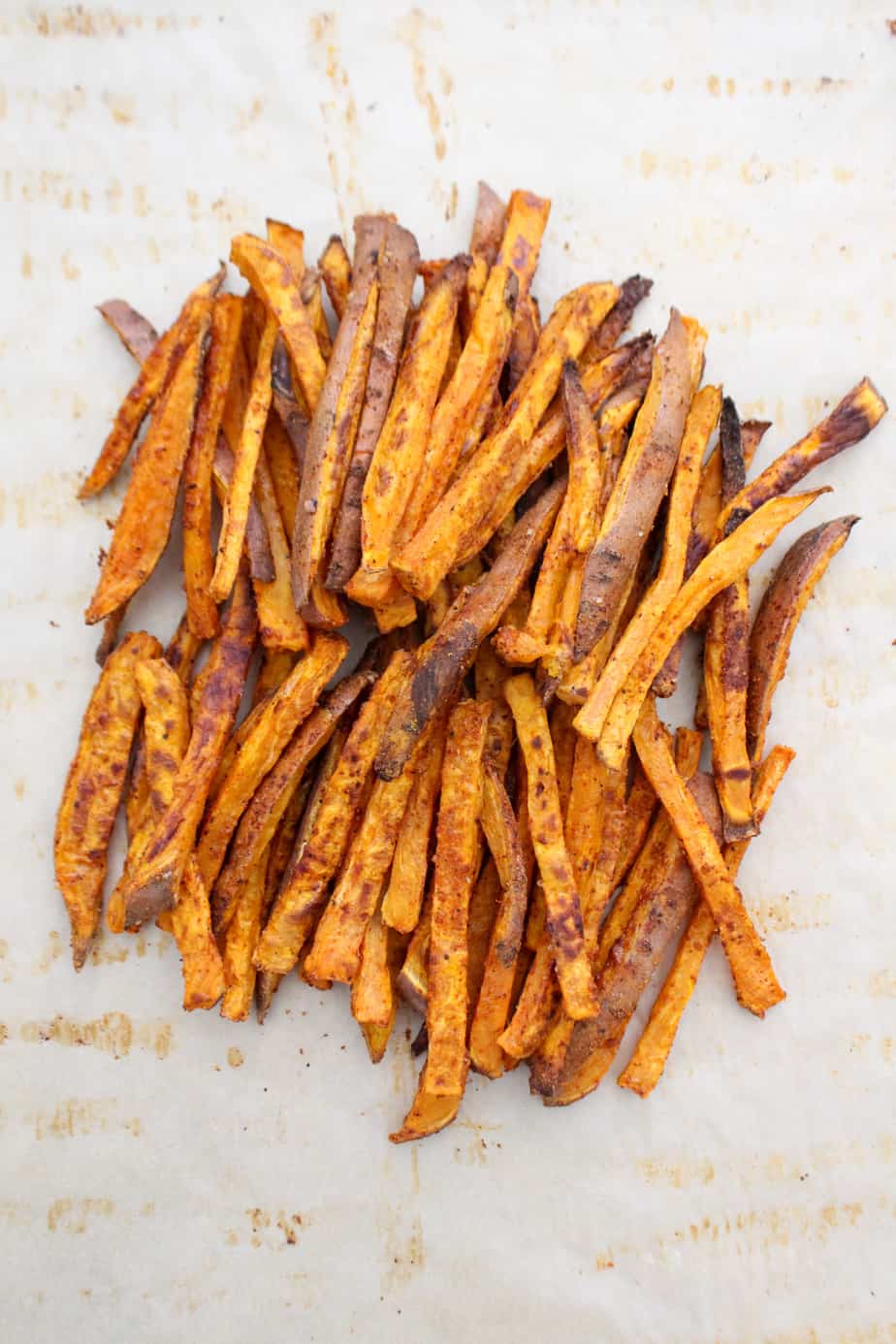 It took me a few decades to get on board with sweet potatoes, but baked and roasted Japanese sweet potatoes kick-started my love affair and I've been experiencing a personal sweet potato glow-up ever since.
That being said, I'm still a bit picky. I love yellow and white-fleshed sweet potatoes in all forms, but the orange ones, sometimes called yams, are just…not my favorite. However, when you chop 'em up and make 'em crispy and spicy (roasted or in fry form), I am all in!
…