Recipe: $14.91 | Per Serving: $3.73 | Yield: 4
Rich and decadent macadamia nuts stand in for ricotta cheese, while zucchini takes the place of noodles for this amazingly flavorful show-stopping weeknight dinner: it's Zucchini Rollatini!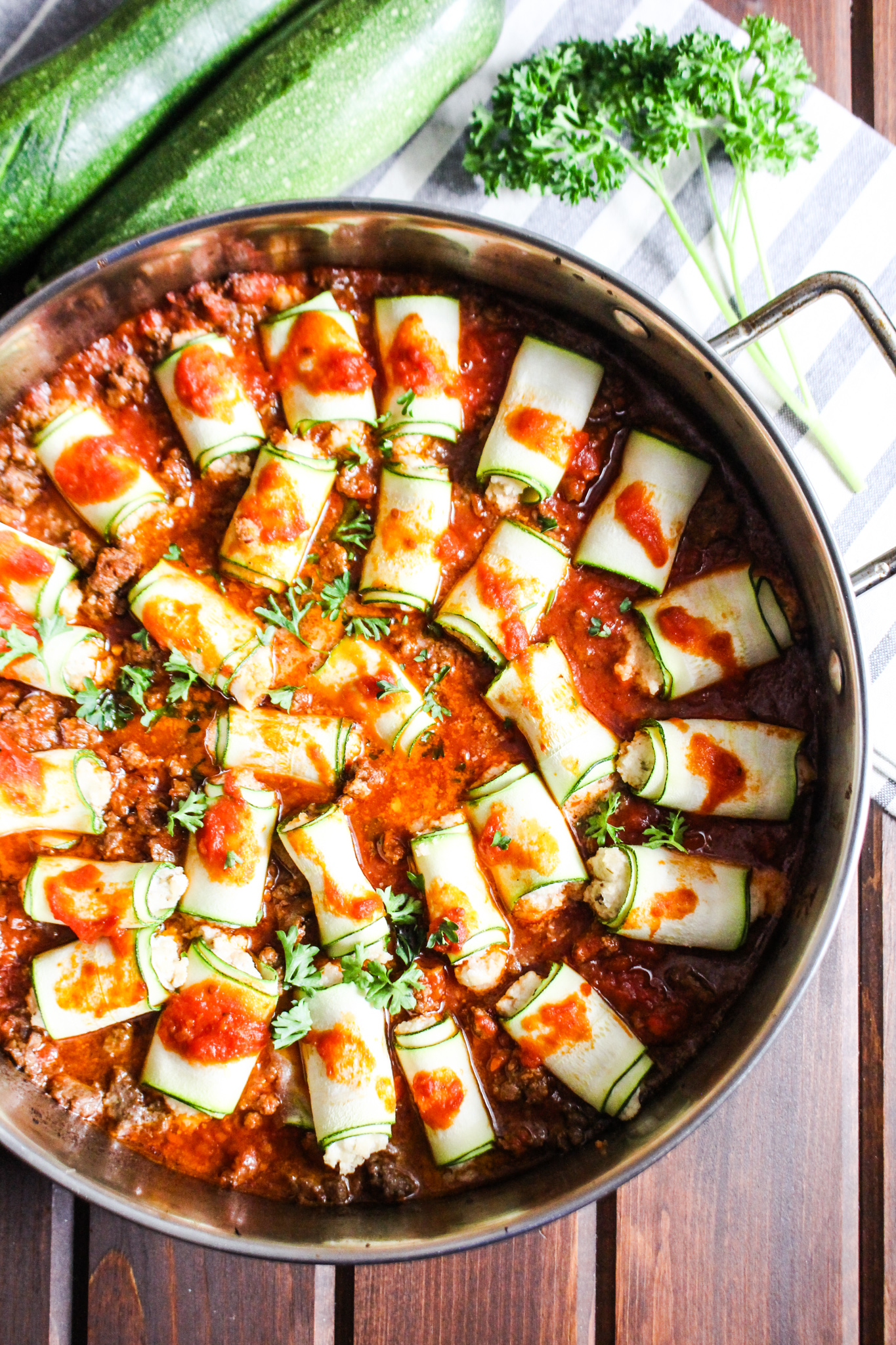 As you may have seen on my macadamia-cauliflower ricotta post, I've been making this ricotta alternative since about 2014! It's incredibly delicious, and brings a lot of rich flavor to things like eggplant rollatini and pizza-stuffed mushrooms!
After battling against eggplants (how do you know when they're ripe? how do you know when they're overripe?) for the last year or so, I decided to change up my 'noodle' and use zucchini instead! This zucchini rollatini recipe has been in the making for several years now, and I'm so excited to finally share it with you all.
I'm sure I'm not alone in this, but we are swimming in zucchini these days – it's always on sale at the grocery store and my brother brings some home from the farm every day. So much zucchini!
…