Recipe: $13.97 | Per Serving: $2.33 | Yield: 6 servings (~5 oz each)
Vietnamese meatballs are rich and flavorful with just the right touch of sweetness. Perfect for salads, lettuce wraps, rice bowls, rice noodles, or even a banh mi sandwich! We fell in love with traditional bun cha in Hanoi, and I'm excited to recreate the flavors here!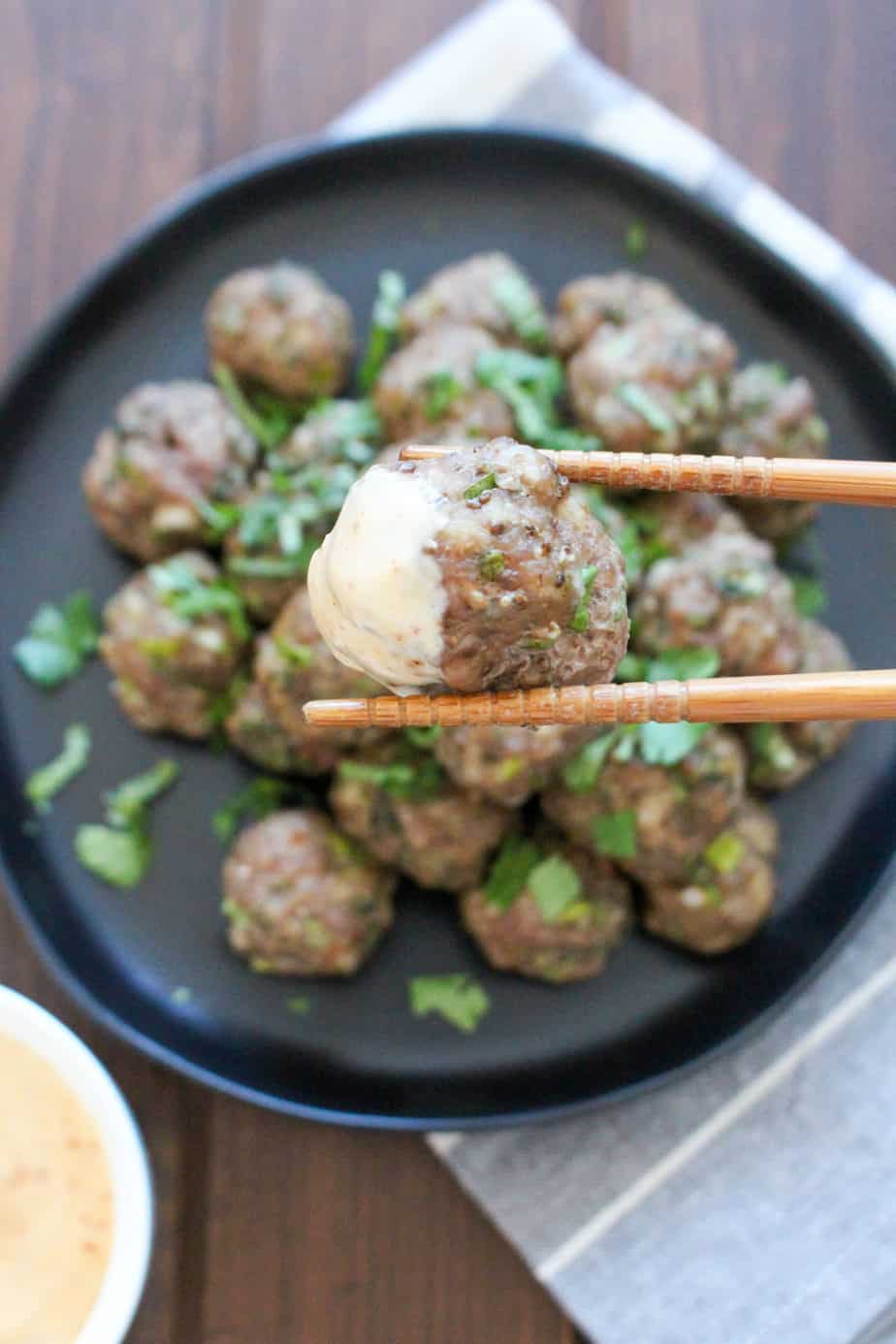 What is Bun Cha?
Bun cha refers to the Vietnamese pork meatball dish served over rice noodles with a flavorful cold broth. I'm pretty sure the Bún refers to the rice vermicelli, and the Cha refers to the meatballs.
Although there were a lot of amazing dishes in Vietnam, Bun Cha is definitely the one that stood out the most to me. We always had it as a dish of grilled pork (usually pork patties), vermicelli rice noodles, fresh herbs and lettuce, and a bowl of diluted sweetened fish sauce, served cold.
…