Recipe: $4.86 | Per Serving: $1.22 | Yield: 4
There are two types of people in the world: those who love cilantro, and those who think it tastes like soap. I fall into the former category, and I really hope you do too because THIS DRESSING. THIS SALAD. One of the highlights of my summer, I tell ya. This is everything summer fare is supposed to be. Crunchy and bright and crispy and healthy and filling and light and happy. It's a perfect combination of all those adjectives, and it can be on your table in, like, 10 minutes.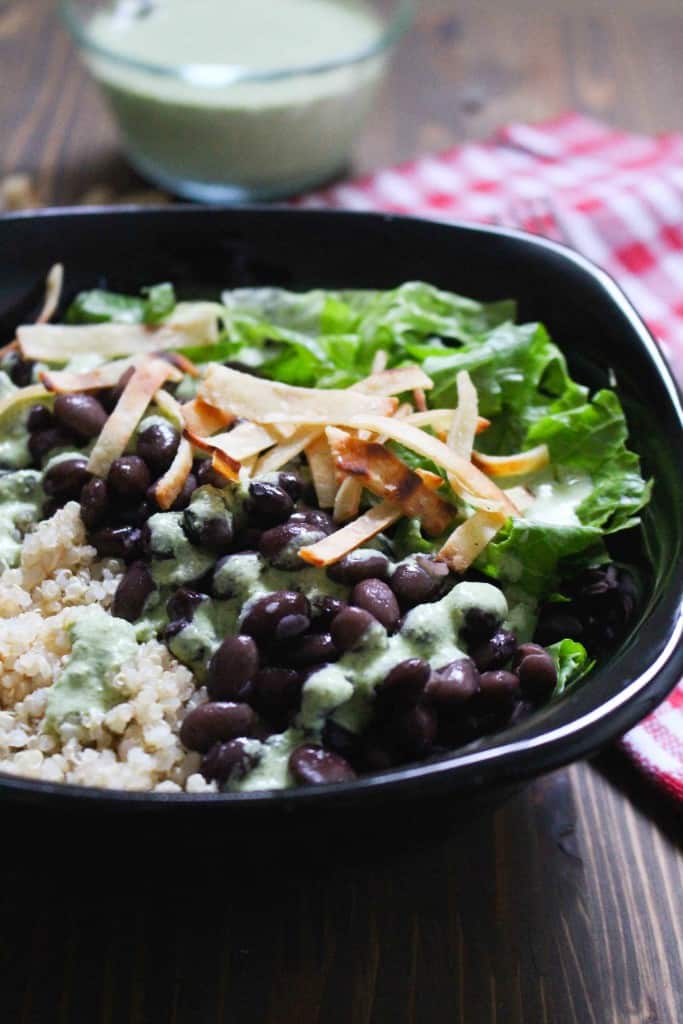 It's been quite a while since I've had quinoa on this here blog. It was super cheap and accessible where I lived when I started my blog (Peru), and relatively affordable where we lived the following year (San Diego - thanks Sprouts). But last year's home on the other hand, big fat NOPE (Japan). If you found quinoa there, and that's a big IF, it was always way overpriced and therefore not worth it. And with all the other delicious options, I almost forgot about the trendy little seed-grain that could. And then being back in the US (Baltimore) with all the basil and all the tomatoes, I remembered one of my favorite summer dishes: Pesto Quinoa with Roasted Tomatoes. HEY! Let's get some quinoa!
My local Safeway sells it for $3.99 for 17 ounces, which is just under $4 per pound. Not really something you'd consider particularly cheap, but for a filling seed/grain/protein that's super versatile, it was worth it for me this week. If you're not interested in the splurge, you could probably omit the quinoa (the dressing is the true star of the show), or replace it with couscous or brown rice. I could even let you skip the yogurt in the dressing in favor of avocado, because I'm sure that would work magically as well.
But I'm going to boss you around for a second. Things you cannot skip:
cilantro
jalapeño
lime juice
black beans
crispy tortilla strips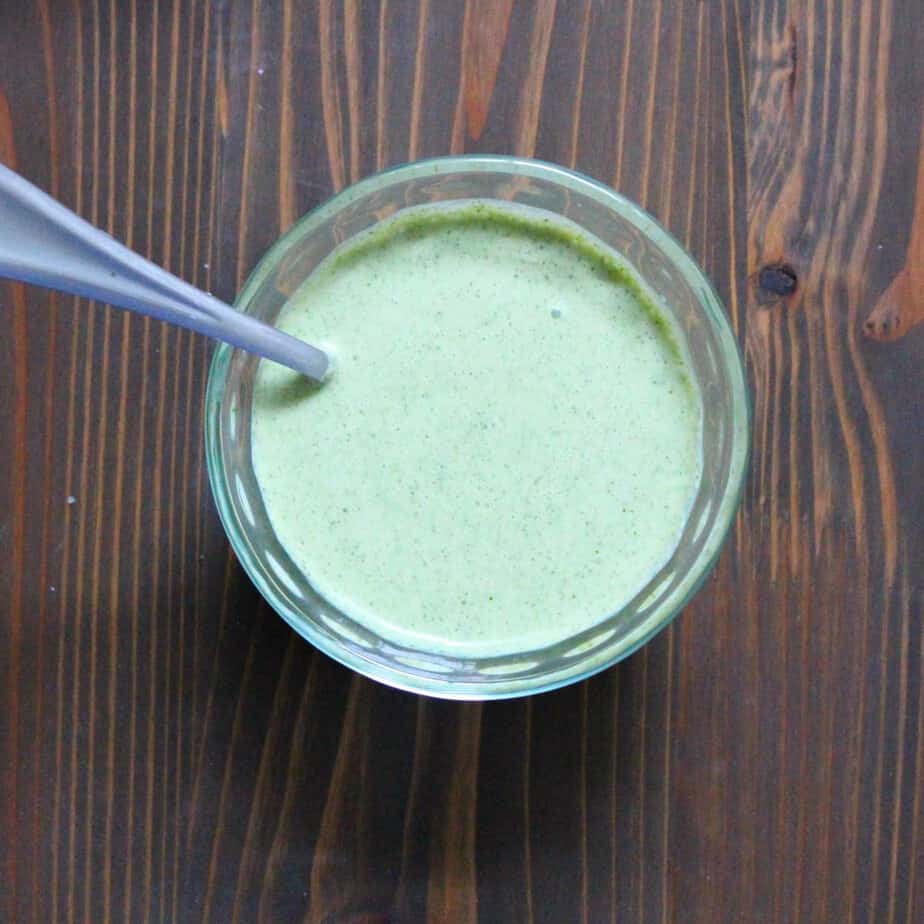 Funny story about this: we were having it for dinner on Monday night, but I still hadn't taken any photos. I asked Zac to cook the beans and prep the lettuce while I was at work so I could throw it together for some Photos for the Blog. And then I got stuck at work for another half an hour, and then we had this crazy thunderstorm and it was as dark as night by 6:45, like it was winter or something. I was so frustrated. But true story: when we were eating this salad, I was not mad at all, because I knew the dark skies just meant I would get to have it again the next day. AND I DID. AND IT WAS GLORIOUS. That's some cilantro-jalapeño magic juju right there.
THIS SALAD IS SO GOOD.
Paleo: Er. You can swap the yogurt for avocado, and then skip the black beans and quinoa and tortilla strips...replace with some sort of pulled pork? That should be delicious, but also a completely different meal.
Vegetarian: YES! For vegan: swap out the yogurt for avocado, and make sure your tortilla strips are vegan.
Quinoa Salad with Cilantro Jalapeño Dressing
A quick and easy quinoa salad bowl with black beans and a tasty Southwestern cilantro jalapeno dressing.
Ingredients
For the Salad:
2

cups

quinoa

cooked

2

cups

black beans

cooked

8

cups

lettuce

shredded, I used romaine
For the Dressing:
1

jalapeño

half the ribs and seeds removed

1

clove

garlic

2

ounces

cilantro

about 1 cup packed

2

Tablespoons

lime juice

¼

teaspoon

salt

1

cup

Greek yogurt

1

Tablespoon

water
For the Tortilla Strips:
4

corn tortillas

2

teaspoons

oil

salt
Instructions
Salad
Prep the salad ingredients and arrange in 4 bowls. Set aside.
Dressing
Combine all the dressing ingredients (EXCEPT the water) in a blender or food processor and process until very smooth. Add water to thin it out as necessary at the end.
Tortilla Strips
Warm the oil in a medium pan over medium-high heat. Cut the tortillas into small strips and add to the pan. Coat with the oil and fry/sauté until crispy, about 4ish minutes. Sprinkle with a little salt. Once cooled, store leftovers in an airtight container at room temperature.

Drizzle the dressing over the salad and top with the crispy tortilla strips. Eat so much of it!
Notes
I removed half the ribs and seeds from the jalapeño because of the spice factor, but feel free to leave 'em in if you're into that kind of thing.
I used Greek yogurt, but I'd guess that using plain yogurt would work great too - you probably wouldn't need to thin it out with any water though.
For a dairy-free dressing: swap out the yogurt for avocado instead.
Nutrition
Calories:
559
kcal
Carbohydrates:
94
g
Protein:
28
g
Fat:
9
g
Saturated Fat:
1
g
Polyunsaturated Fat:
4
g
Monounsaturated Fat:
3
g
Trans Fat:
0.01
g
Cholesterol:
3
mg
Sodium:
202
mg
Potassium:
1200
mg
Fiber:
17
g
Sugar:
5
g
Vitamin A:
1741
IU
Vitamin B1:
1
mg
Vitamin B2:
1
mg
Vitamin B3:
3
mg
Vitamin B5:
1
mg
Vitamin B6:
1
mg
Vitamin B12:
0.3
µg
Vitamin C:
14
mg
Vitamin E:
3
mg
Vitamin K:
81
µg
Calcium:
178
mg
Copper:
1
mg
Folate:
342
µg
Iron:
7
mg
Manganese:
2
mg
Magnesium:
267
mg
Phosphorus:
697
mg
Selenium:
15
µg
Zinc:
5
mg
Choline:
83
mg