Recipe: $3.90
Per Serving: $0.32
Yield: 12 Bars
If there's one thing we can all agree on in this world, it's that granola bars are the shizz, amiright?
But store-bought bars always include a lot of sugar and a lot of weird ingredients. My fondest memory from middle school is buying 25-cent off-brand chewy chocolate chip granola bars from the cafeteria. (Middle school - not my best years.)
Fast forward a decade or two, and I should say that middle school was also a time when I met some of my friends for life.
The one on the right got married in an epic fun-for-all wedding about three years ago, and the one on the left is getting married THIS WEEKEND to her country dream boy. (This lovely picture was taken during our Senior Trip to some mountainous area in Virginia...10 years ago.)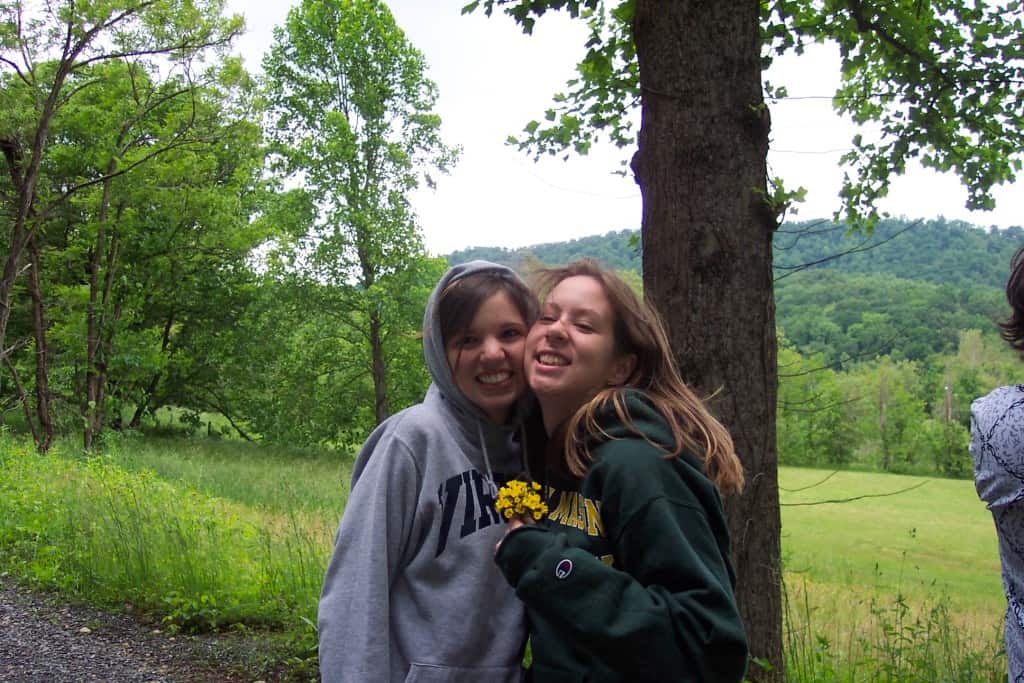 Since this wedding means I will be making the long (14 hours?) journey to the states, obviously the only things on my mind are PLANE SNACKS. That and what kind of weird Japanese things can I bring back for everyone.
But really, plane snacks. What travels well and doesn't go bad and won't get too squarshed? These Soft Oatmeal Raisin Bars. This is a tweaked version of an old banana-walnut recipe I've made a few times, but never got around to posting.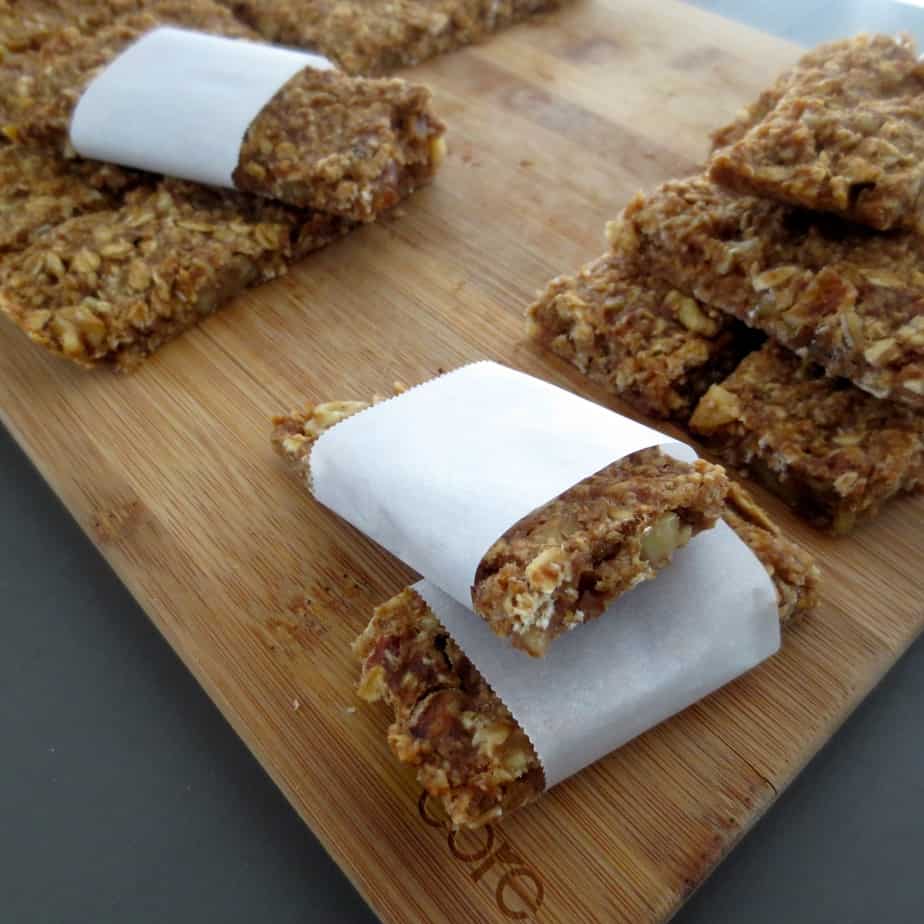 In the old recipe I used a full cup of nuts (pecans and walnuts), a tablespoon of maple syrup, and rolled oats, but blitzed half of them to make an oat-flour. Instead, you can just use instant oats, as I've done here, and save the extra step. This newer version is cheaper because I've cut back on the nuts in favor of raisins, and it also holds together better.
Also, I want to include a few alterations that I'd like to try. You could replace the walnuts and raisins with:
almonds and cranberries
peanuts and chocolate chips
cashews and dried blueberries (plus a little lemon zest or juice)
shredded coconut and dried mango
I'm definitely making the peanuts and chocolate chips version ASAP. If you prefer a sweeter cookie-like bar, you could add 1-2 Tablespoons of maple syrup or honey, but I think these are sweet enough, especially with the raisins.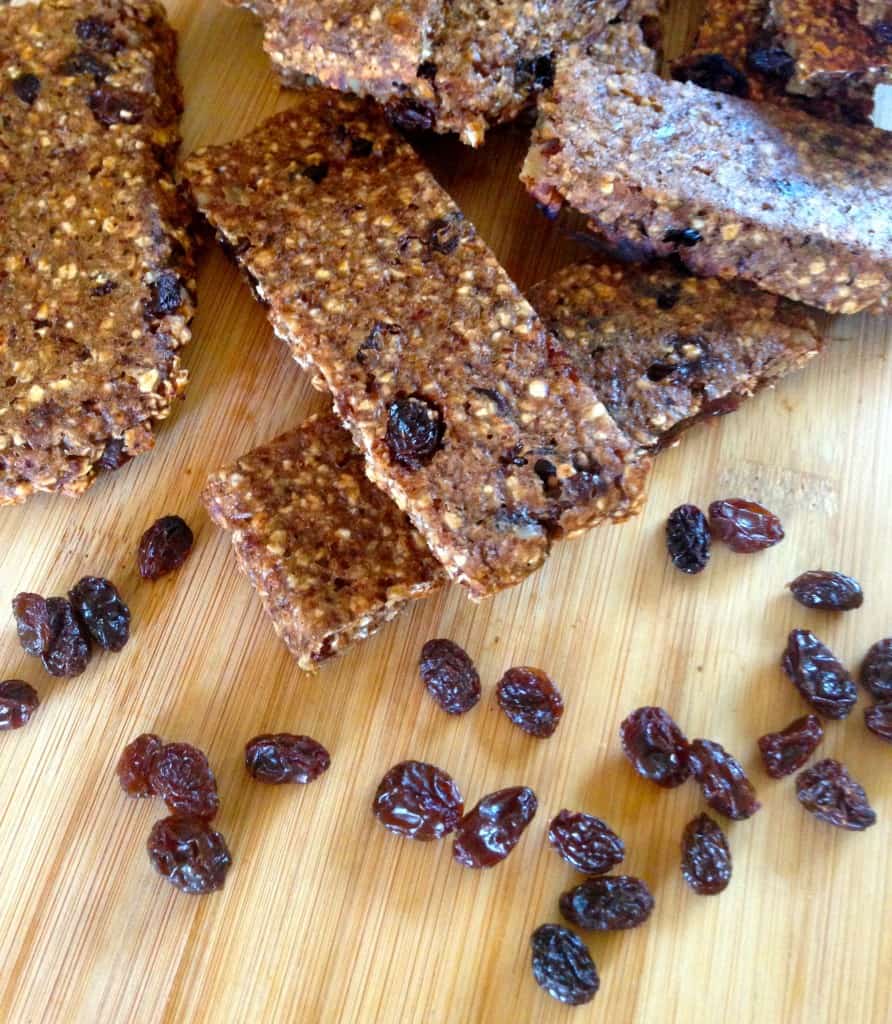 Be aware that these are SOFT BARS. They're not chewy. They're not crunchy. They're soft, kind of like an oatmeal cookie. It might not be a texture you're totally familiar with, but it's good, I promise. After letting the baked mixture cool for a bit, I highly recommend cutting them and wrapping them in plastic wrap/foil/parchment paper immediately. Then store them in the freezer so you don't eat them all at once.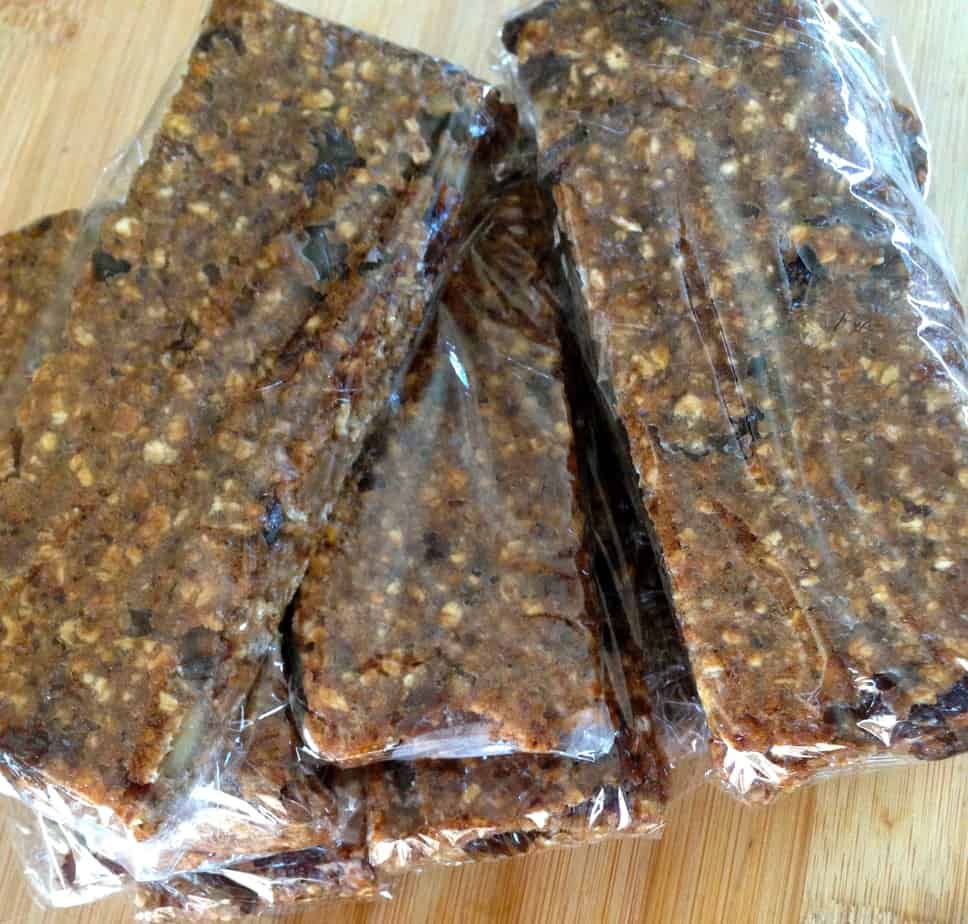 Soft Oatmeal Raisin Bars
Walnut oatmeal bars are sweetened with raisins, dates, and bananas and spiced with cinnamon. A healthy dessert option for snacks.
Ingredients
2

cups

instant oats

¼

cup

crushed walnuts

or pecans, almond slices, etc.

1

teaspoon

cinnamon

½

teaspoon

nutmeg

¼

teaspoon

salt

½

cup

dates

or prunes (or ⅓ cup date syrup or prune paste), packed

2

Tablespoons

coconut oil

½

teaspoon

vanilla

3

medium-large

bananas

overripe, about 1 cup mashed

1

cup

raisins
Instructions
Mix dry ingredients - oats, walnuts, and seasonings - together in a large bowl.

In a blender or food processor, blend the wet ingredients - date/prune syrup, coconut oil, vanilla, and bananas. (If you don't have date or prune syrup on hand, just blend them with the coconut oil first, adding ½ Tablespoon of water if necessary, then add remaining wet ingredients.)

Pour wet mixture over oat mixture and mix well. Add the raisins and stir until evenly distributed.

Press mixture into a parchment-lined baking dish or rimmed sheet tray. (Rimmed dishes are best because otherwise the edges might burn.

Bake on 325ºf for 20 minutes, or until the mixture is solid to the touch.

Remove and let cool, then cut into 12 even bars. Store in a container in the fridge as is, or wrap them in saran wrap/foil/parchment paper first for easy grab & go! Once they're wrapped, you can place them in a large freezer bag and freeze them!
Notes
I've also used Pumpkin Pie Spice in place of the cinnamon-nutmeg combo. It's great!
The coconut oil is optional - I've used it with and without. I like the sweetness, but you can skip it if you want.
Nutrition
Calories:
172
kcal
Carbohydrates:
32
g
Protein:
3
g
Fat:
5
g
Saturated Fat:
2
g
Polyunsaturated Fat:
2
g
Monounsaturated Fat:
1
g
Sodium:
53
mg
Potassium:
335
mg
Fiber:
4
g
Sugar:
9
g
Vitamin A:
26
IU
Vitamin B1:
0.1
mg
Vitamin B2:
0.1
mg
Vitamin B3:
1
mg
Vitamin B5:
0.2
mg
Vitamin B6:
0.2
mg
Vitamin C:
4
mg
Vitamin E:
0.1
mg
Vitamin K:
0.5
µg
Calcium:
19
mg
Copper:
0.1
mg
Folate:
16
µg
Iron:
1
mg
Manganese:
0.3
mg
Magnesium:
40
mg
Phosphorus:
93
mg
Selenium:
1
µg
Zinc:
1
mg
Choline:
5
mg