Meal planning is really keeping me on track, but it certainly has some ups and downs. I like that I have a plan and a budget and there's less to think about at the grocery store, but in those few moments when I have time, I miss having a little more creativity and flexibility in the kitchen.
But, it's definitely a time saver and I'm immensely thankful for my full fridge! We did pretty well this week. I made a whole chicken in the slow cooker with potatoes, carrots, onions, collard greens, and lots of fresh rosemary. (Basically winter on a plate.) And pumpkin lasagna with spinach & sausage. (Fall on a plate.) It was another packed weekend, so even though I didn't get much photographing done for the blog, we certainly ate well.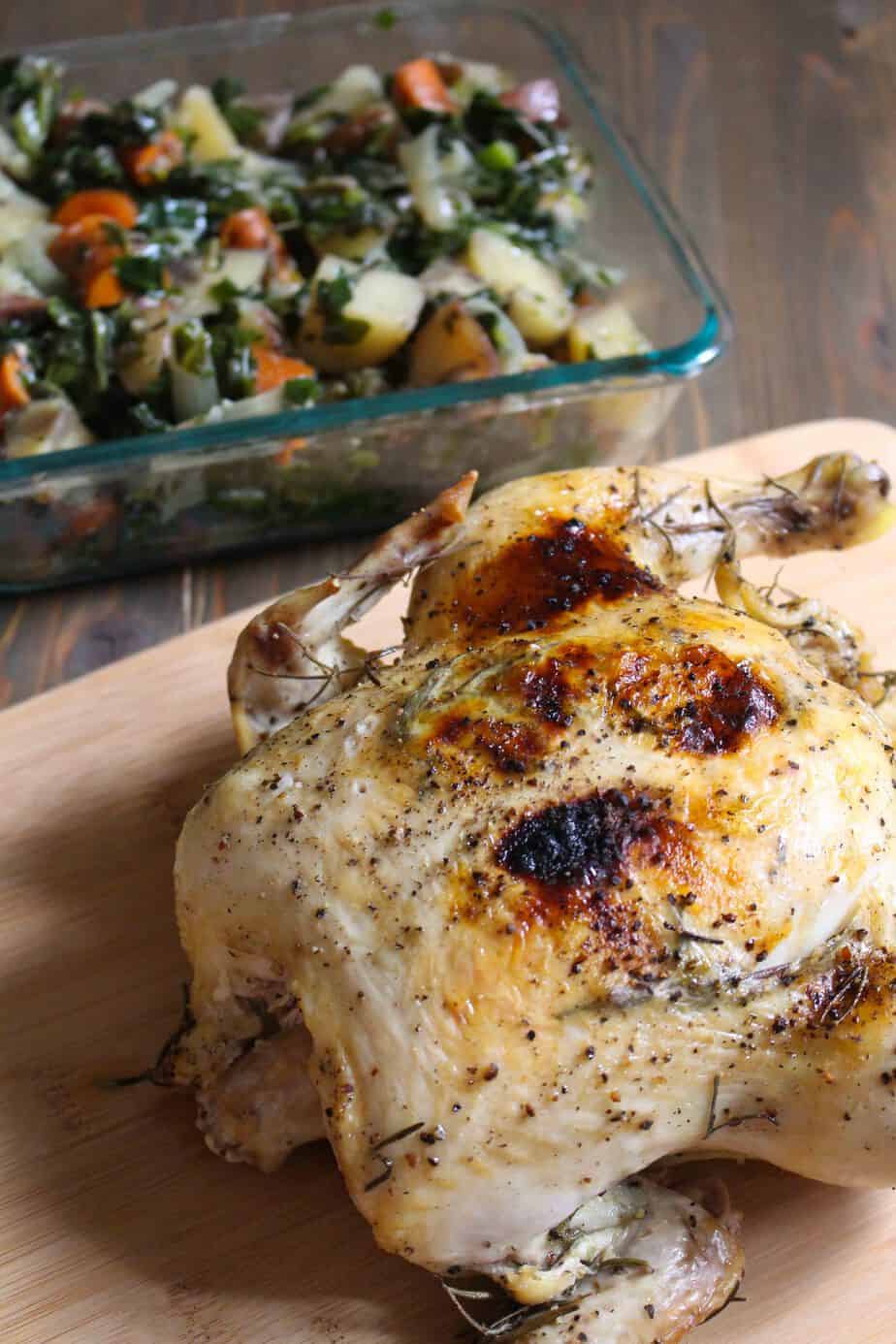 The Meals
Breakfast:
Peanut Butter Toast, Banana, Strawberry Smoothie
Oatmeal + Frozen Blueberries
Breakfast Calzones
Lunch/Dinner:
Pumpkin Sauce Lasagna (6)
Slow Cooker Whole Chicken & Veggies (6)
Almond Crusted Tilapia w/ Parmesan-Garlic Quinoa & Spinach (4)
Philly Cheesesteak Pizza
Snacks: apples, carrots, string cheese, dark chocolate covered pretzels, dried cherries
The pizza was just to fill in the gaps, but we ended up with some chicken & veggies leftover, so I don't think I really needed to take the time to make it. However, I did make half of it into calzones and added some eggs to make them breakfast calzones, so that was nice to have one day this week.
Until next week, folks!