Recipe: $2.75
Per Serving: $ 0.55
My friend Shonali is a chef who used to provide plenty of comic relief (and real relief) as the hostess of our old restaurant. Now she's constantly stuck in a million feet of snow on the East Coast while we bask in the sunshine of San Diego. Okay, sorry, many of you are in the snow. But, you know, SAN DIEGO.
Anyway, Shonali's got herself a website called Splendishes and a fancy cookbook called Shonal's Kitchen: The Eclectic Home Chef, filled with a whole lotta hearty family meals. It's even on Kindle!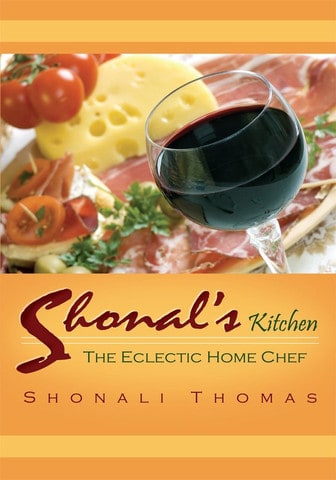 And that is where this recipe for Curried Vegetables comes from. You see, I've been trying to diversify my cooking a little. I grew up with plenty of American and Japanese meals, then transformed into cooking Californian cuisine, and even dabbled in Peruvian meals last year. But Indian? Thai? Vietnamese? Nope, nope, and nope. Until now.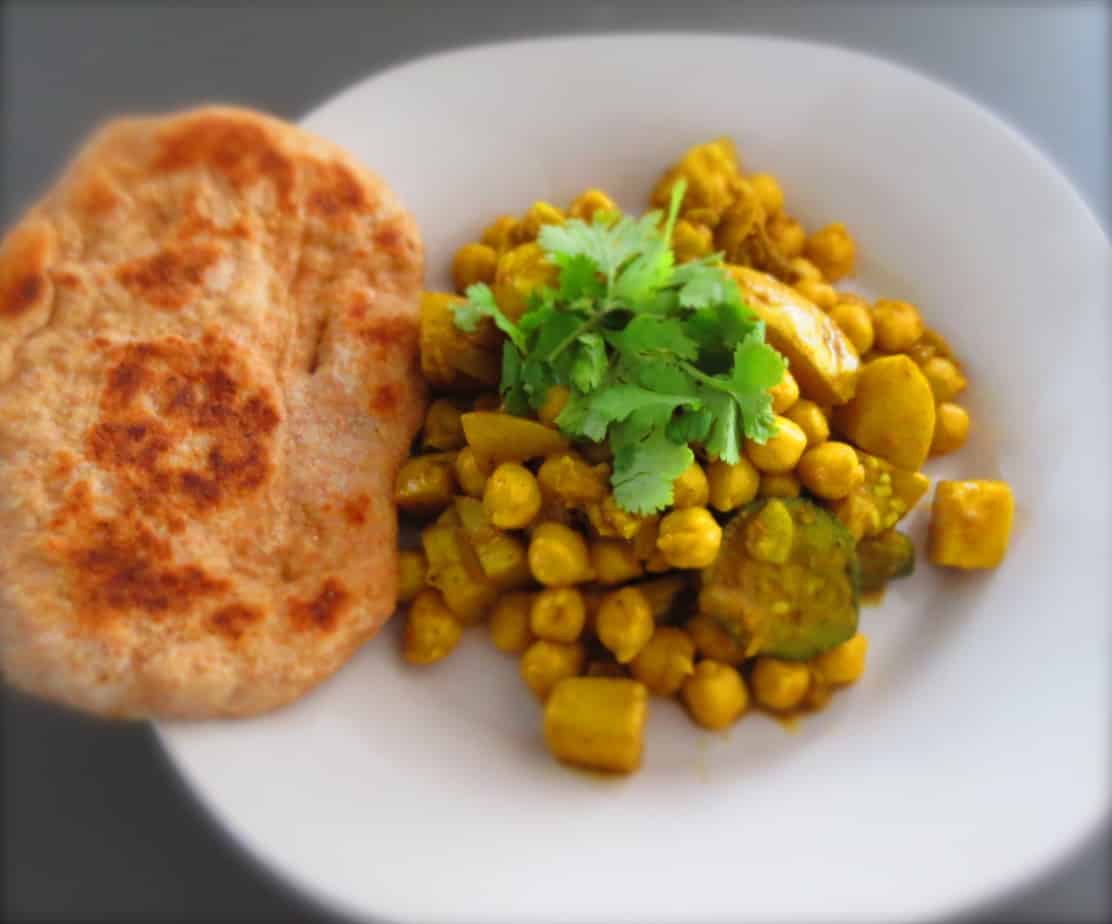 Shonali sent me a few recipes to try out, and this delicious side is definitely the most frugal-friendly, flavor-packed entree. I added chickpeas to make it a full meal, and tossed in some cayenne because after Peru I apparently require spicy IN ALL THE THINGS. And look at the pretty colors!
You can change things up as you like, kinda like I did. Might I suggest serving it over roasted cauliflower? Or maybe mixing it with cauliflower and roasting the potatoes in the oven to get a nice crunchy texture? Mmm yup, next time. Check out the cookbook at 20% off for more curry lovin'...among other things, of course.
Oh, and don't for the 100% Whole Wheat Naan! Enjoy your frugal meal. :)
Splendishes' Curried Vegetables With Chickpeas
A simple curry dish with vegetables and chickpeas.
Ingredients
1

tablespoon

fat of choice

I used coconut oil

1

small

onion

chopped

3

medium

potatoes

Yukon Gold

2

cloves

garlic

2

small

zucchini

sliced

1

teaspoon

Garam Masala

1

teaspoon

Turmeric

½

cup

water

½

teaspoon

salt

to taste

2-3

cups

chickpeas

½

teaspoon

cayenne

optional
Instructions
In large sauté pan, add onions, potatoes, and garlic. Sauté until onions are translucent.

Add zucchini, spices, and water to pan. Stir together to coat the vegetables with the mixture.

Cover and cook on low until potatoes are done, 20-30 minutes.

Mix in the cooked chickpeas and serve!
Nutrition
Calories:
249
kcal
Carbohydrates:
44
g
Protein:
8
g
Fat:
6
g
Saturated Fat:
3
g
Polyunsaturated Fat:
1
g
Monounsaturated Fat:
1
g
Sodium:
536
mg
Potassium:
994
mg
Fiber:
8
g
Sugar:
4
g
Vitamin A:
238
IU
Vitamin B1:
0.2
mg
Vitamin B2:
0.1
mg
Vitamin B3:
2
mg
Vitamin B5:
1
mg
Vitamin B6:
1
mg
Vitamin C:
44
mg
Vitamin E:
0.3
mg
Vitamin K:
7
µg
Calcium:
66
mg
Copper:
0.3
mg
Folate:
64
µg
Iron:
3
mg
Manganese:
1
mg
Magnesium:
73
mg
Phosphorus:
189
mg
Selenium:
3
µg
Zinc:
1
mg
Choline:
53
mg