This post is part of a Nutritionist Behind the Scenes series that is hosted on Frugal Nutrition to help CNS nutritionists navigate the industry after graduation. To see the full series, please visit The CNS Path: Exam Study Tips, Internships, Licensing, Getting a Job.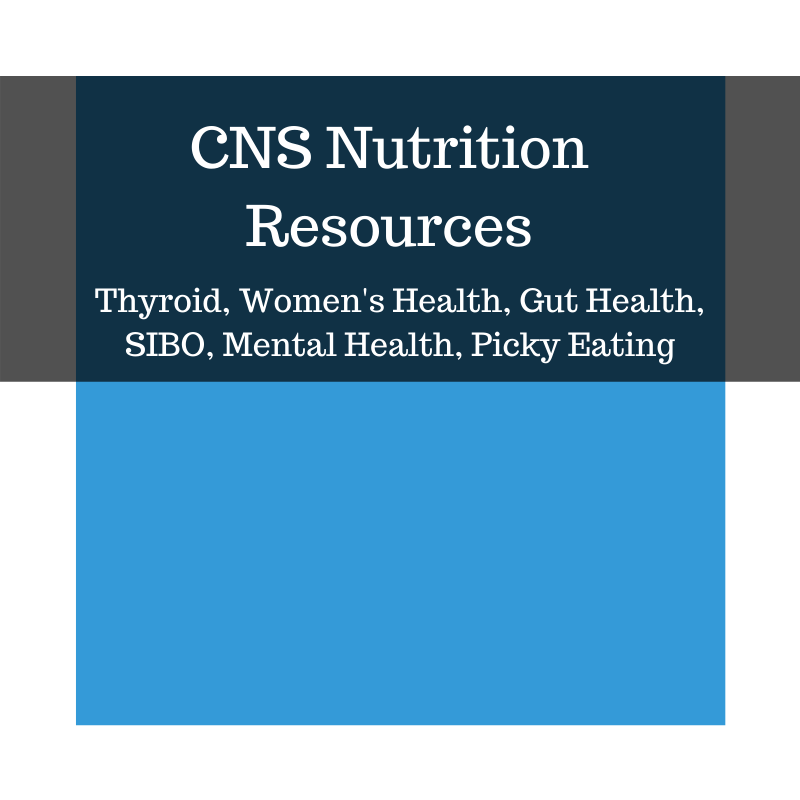 Functional Nutrition / Health Resources For Practitioners
Below you will find my go-to resources for diving deeper into individual aspects of health and nutrition. This is by no means a comprehensive list, but it is a good starting point. Enjoy!

Women's Health and Hormones
Dr. Lara Briden - Women's Health, ND
Lily Nichols - Pregnancy, Gestational Diabetes, RDN
Real Food For Gestational Diabetes (book)
Real Food For Pregnancy (book)
Continuing Education Webinars (available here)
Lisa Hendrickson-Jack - Fertility Educator
The Fifth Vital Sign (book)
Fertility Friday Podcast (hundreds of episodes!)
Dr. Jolene Brighten - Women's Hormones, ND
Dr. Fiona McCullough - Women's Health and Fertility, ND
Alissa Vitti - Women's Hormones, Health Coach
WomanCode (book)

I especially recommend this book for clients - it is super easy to understand w/o a health science background

FloLiving.com (website, app, courses)

Thyroid Health
Izabella Wentz - Thyroid Specialist, PharmD
Tracey Grant, LDN
Gut Health & SIBO
Liz Lipski - Gut Health (dysbiosis, hyperpermeability), CCN, CNS, IFMCP
Digestive Wellness (book)
Alison Siebecker - SIBO Specialist, ND
Phoebe Lapine - (Podcast host)
SIBO Made Simple podcast (excellent resource for understanding SIBO)
Dr. Michael Ruscio - Gut Health
Amy Meyers - Autoimmunity & Gut Health, MD
Jen Unruh (CNS) & Katie Morra (RD, IFMCP) - Gut, SIBO, Hormones
The Gut Honest Truth Podcast
Mental Health
William J. Walsh
Dr. Kelly Brogan - Holistic Psychiatrist, MD
A Mind of Your Own (book)
Podcast Appearances
Children's Mental Health / Spectrum Disorders
Dr. Natasha Campbell-McBride
Dr. Nicole Beurkens - Clinical Psychiatrist, PhD, CNS
Childhood Nutrition & Picky Eaters
Jennifer Anderson - Kids Eat In Color, MSPH, RDN
Feeding Littles
Ellyn Satter