Recipe: $5
Per Serving: $1
You know how they say the grass is always greener on the other side? I couldn't agree with that more. After about 6 months back in the states, I've been itching to travel again, which has led me to reading over my old travel blog. It's amazing how much more cynical and negative I came across. I remember trying to be as honest as possible, but man, my memories of these places are so much more amazing than the stories I shared on the blog, and that is something I currently regret.
For example, we LOVED Indonesia, but you might not notice that from the blog. I guess we were shocked since it was our first stop (after pristine Singapore) on the trip. We stayed at an adorable little hostel/B&B called Warung Coco, and we're still (sparingly) in touch with our host Ketut via Skype. She was hilarious.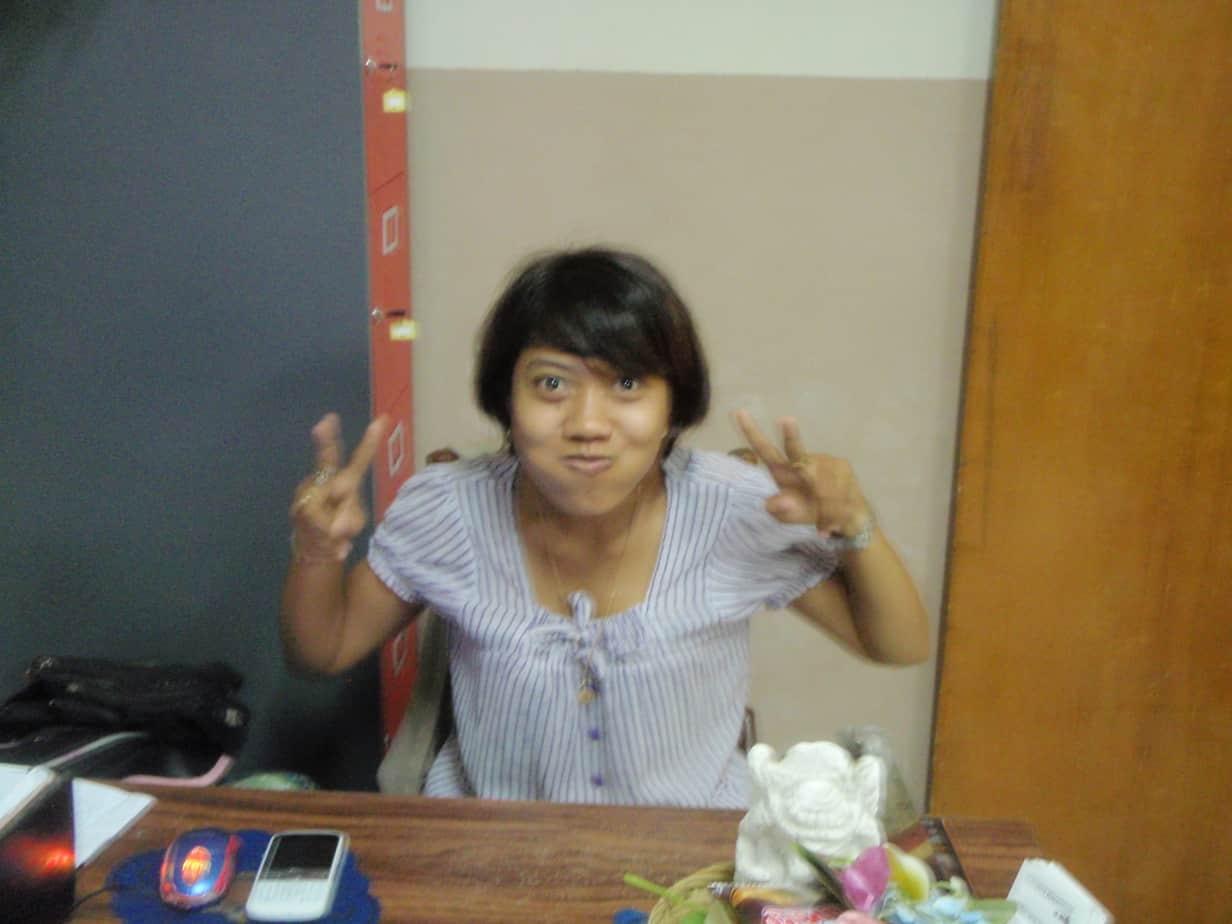 We met an awesome travel buddy from the UK named Luke, who we ended up meeting with again later in our journeys. And we became obsessed with fried tempeh. So salty and buttery and crunchy, and dipped in amazingly spicy spicy sauces. AWESOME.
I was not prepared for the awesomeness I found wrapped in that paper. I'd had tempeh before, mostly the Organic Tempeh Blend from Trader Joe's, and I thought it was pretty good.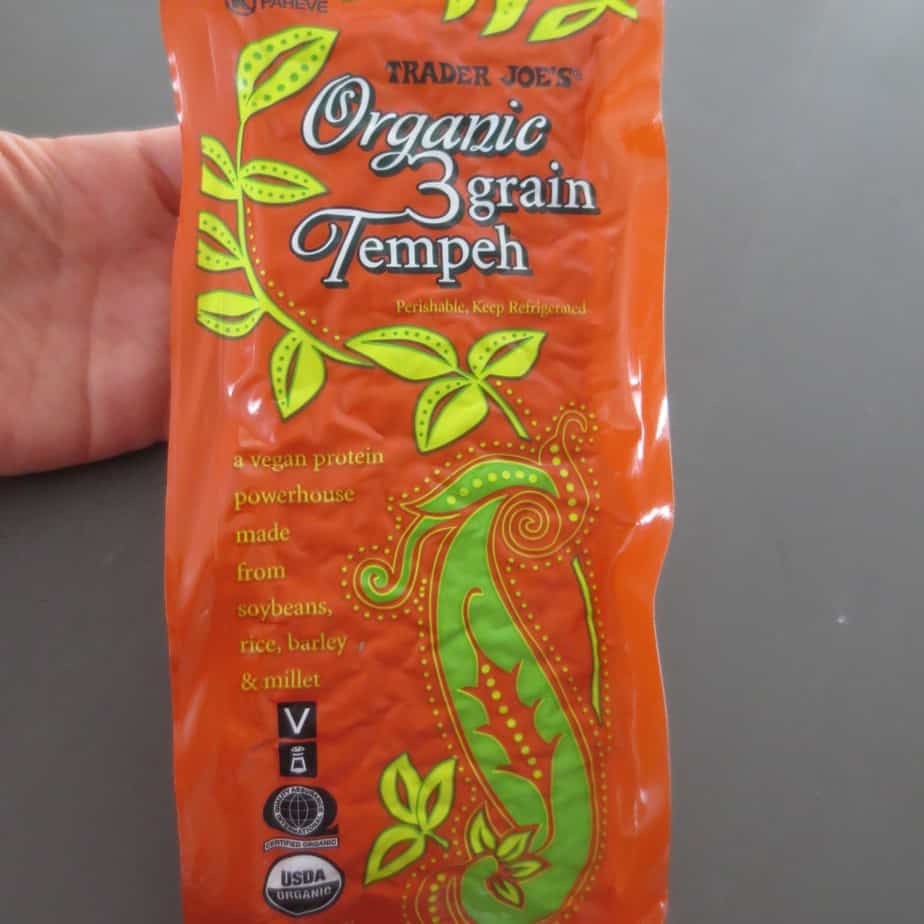 Tempeh is nutty, kinda crunchy, nothing like tofu, and totally flavorful, but that fried stuff was epic. Anyway, reading old blogs reminded me of tempeh, and then I bought some. I wasn't going to make salty fried tempeh (maybe another time), but I did want to incorporate it in some of our meals. I'm not a fan of soy in general, but I am a fan of fermented soy, as in tempeh and soy sauce. I still only buy organic though!
Zac actually requested edamame rice bowls, which I used to make back in the day with corn, edamame, soy sauce, short-grain rice, and carrots. They're really good, but there's that unfermented soy again (edamame). So this was the compromise, with way more flavor, more vegetables, and the bonus addition of buckwheat soba!
This meal actually came about on one of those days with no Internet, so I kind of needed to steal some Internet from our friend who lives around the corner, and we decided to pack up our dinner to share with him. He was pretty stoked on the food and hoped our Internet would never get fixed. The recipe is really not as complicated as it looks, and you can totally just saute all the bok choy with the other ingredients for the sake of convenience. I'd probably do that next time.
Ginger-Soy Tempeh Over Soba
Savory ginger and soy tempeh makes a tasty vegetarian topping for soba noodles.
Ingredients
2

cloves

fresh garlic

divided (2 Tablespoons, minced)

4

tablespoon

freshly grated ginger

divided (I keep it frozen and grate with a cheese grater)

8

oz

Organic tempeh

3

Tablespoons

soy sauce

1

teaspoon

vinegar

rice, white, apple cider

2

teaspoon

olive oil

or any oil, for the marinade

2

teaspoon

thai chili sauce or red pepper flakes

optional

2

Tablespoons

coconut oil

or peanut oil

2

bulbs bok choy

2

green onions

sliced, whites separate from greens (optional)

2

carrots

diced

1

cup

frozen ORGANIC corn

2

rounds of soba noodles

about 5-6 oz

*Any other vegetables you've got on hand work great here

radishes are really nice.
Instructions
If using rice, start by rinsing it and preparing it in your rice cooker, stove, etc. 1 cup of rice should yield more than enough for this dish.

Using a large deep pan or wok, place 2 Tablespoons coconut oil and about half the ginger and garlic in the COLD pan. Set aside and allow the coconut oil to melt.

Put the other half of the garlic and ginger in a bowl, and whisk together with the soy sauce, vinegar, olive oil, and chili sauce. Crumble up the tempeh (or cut into pretty cubes, triangles, etc.) and mix into the sauce. Set aside to marinate while you prepare the bok choy.

Cut the ends off the bok choy and rinse the leaves thoroughly. Dice the stems, but keep the leaves intact. Place the pan (or wok) with the garlic, ginger, and oil on the stove and bring to about medium heat. Let that shimmer together for maybe 1-2 minutes, stirring as necessary. WATCH CLOSELY. Burnt garlic is icky. When it gets fragrant and slightly soft, toss in the bok choy leaves and cook, tossing constantly, for about 30 seconds to 1 minute. When bok choy is soft and wilted, remove from the pan and set aside.

Meanwhile, bring a pot of water to a boil so it is ready when it's time to cook the soba.

Add additional oil to the large pan if necessary (if the pan is dry), then add the white parts of the green onion, the carrots, and bok choy stems, and saute for a couple of minutes. Add the tempeh and remaining sauce and stir fry together for about 2-4 minutes, then add the frozen corn and cook together, uncovered, stirring occasionally, until the corn is defrosted and warm. Remove from heat, cover, and set aside. Taste and add more spice if necessary.

When the water in the other pot is boiling, add the soba and cook according to package directions, about 3 minutes. Stir the noodles, and be sure to drain them as soon as they are done. Once drained, douse with a touch of soy sauce and stir, then a tiny dash of oil to keep them from sticking. (Sesame oil is perfect here if you have it, but I use olive oil in a pinch.)

Divide the bok choy among the plates, add soba, top with tempeh-vegetable mixture, and serve with ½ cup cooked rice on the side. Add additional spices as you like! Top with a little black pepper and the green part of the green onion and enjoy!

NOTE: This is a really fun but filling dish. I use rice and soba together to keep the price lower, but feel free to omit one or the other. I prefer short-grain rice, either brown or white with asian-style food.
Nutrition
Calories:
363
kcal
Carbohydrates:
49
g
Protein:
21
g
Fat:
14
g
Saturated Fat:
6
g
Polyunsaturated Fat:
3
g
Monounsaturated Fat:
3
g
Sodium:
1127
mg
Potassium:
1344
mg
Fiber:
5
g
Sugar:
7
g
Vitamin A:
19455
IU
Vitamin B1:
0.4
mg
Vitamin B2:
1
mg
Vitamin B3:
5
mg
Vitamin B5:
1
mg
Vitamin B6:
1
mg
Vitamin B12:
0.04
µg
Vitamin C:
156
mg
Vitamin E:
1
mg
Vitamin K:
168
µg
Calcium:
435
mg
Copper:
0.5
mg
Folate:
271
µg
Iron:
6
mg
Manganese:
2
mg
Magnesium:
153
mg
Phosphorus:
386
mg
Selenium:
2
µg
Zinc:
2
mg
Choline:
39
mg