Recipe: $1.00
Per Serving: $0.10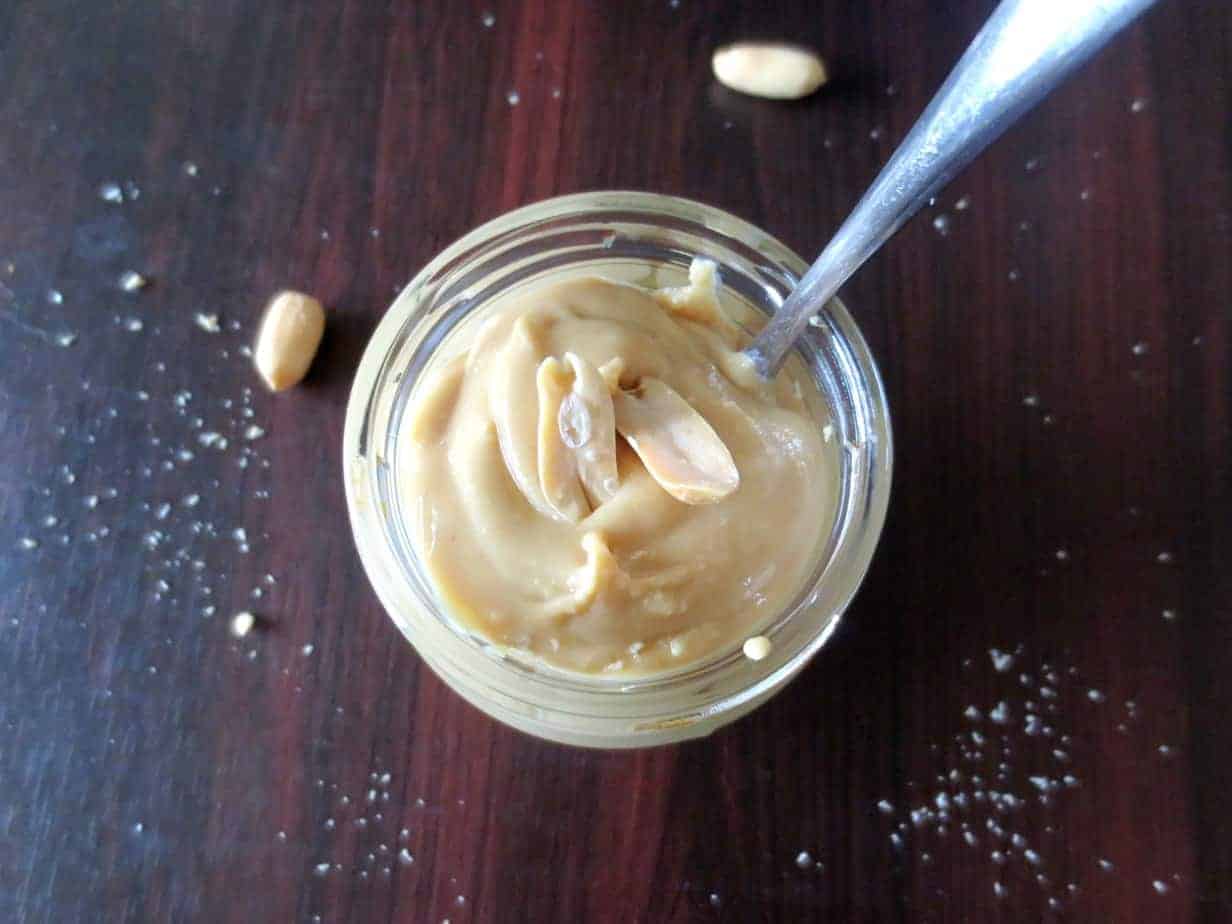 Have you ever made homemade nut butters? It's actually a lot easier than you might think. Most of us are under the impression that you need a legit Vitamix in order to make something as fancy as homemade peanut butter. BUT NOPE. No fancy schmancy $600 blender needed! Just a $35 food processor. Aaaand that's about it.
I get a little bit annoyed when I see high-end equipment all over blogs. Like commercial quality stuff. For a food blog. I would venture to say that the annoyance comes at least partially from jealousy, but partially from a practical standpoint. When I worked at a nice 4-star restaurant in college, sure, they had a Vitamix, and it was awesome, but it was for feeding hundreds of people each night. My house is not a place for expensive equipment because sometimes that equipment breaks when you get angry. I'm not sure how, but I've noticed that it happens. And I don't think I need a blender that costs more than my rent and my fridge put together. But that's just me! If you've got the funds and desire to spend a 6 months' worth of groceries budget on pressure cookers and knives and blenders and so forth, please do so, and I'll be over here, equal parts jealous and judgmental.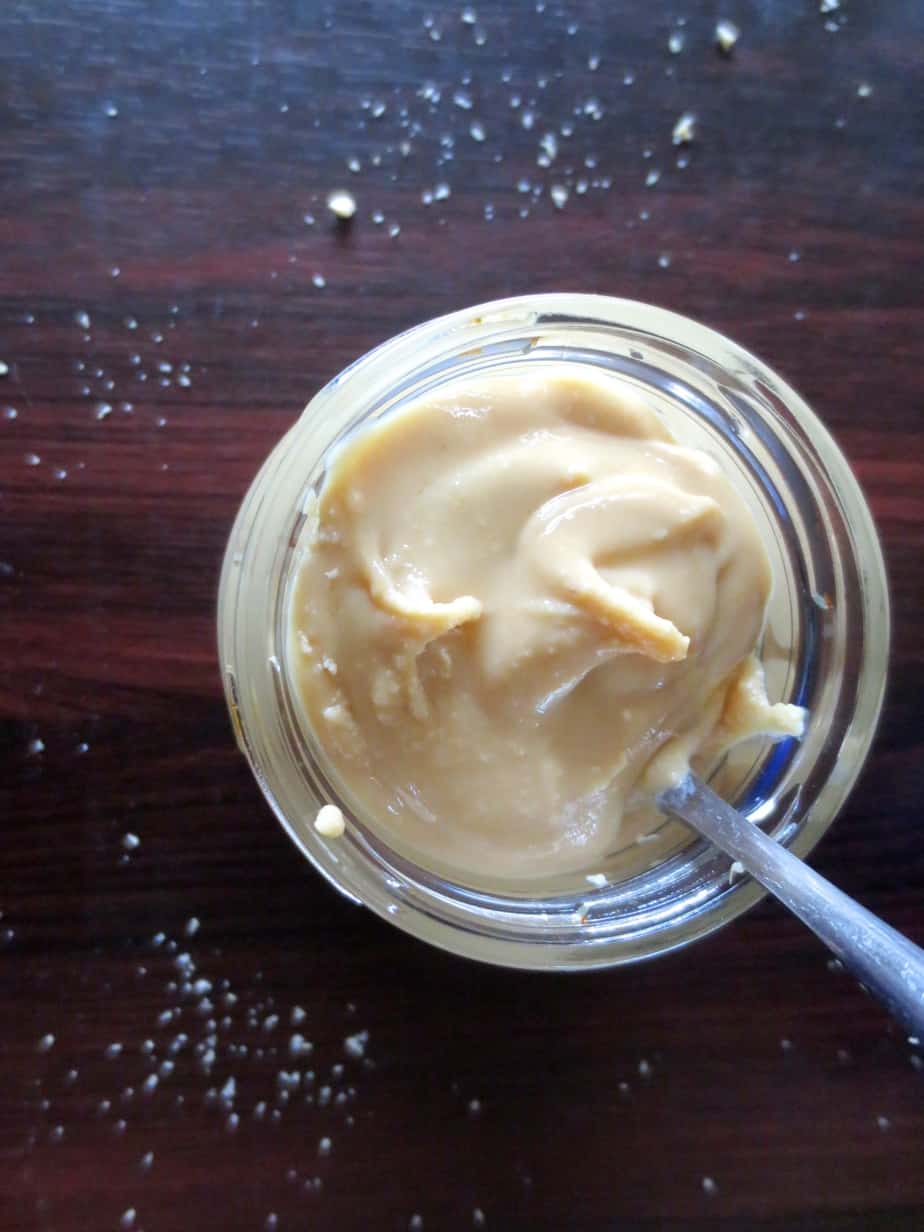 Back to the humble peanut. It gets a bad rap sometimes, especially in the Paleosphere, but I'm not so concerned about that. I'm more concerned about how to make peanut butter coconut balls when there's no real peanut butter in Japan. You can find Skippy - but is that even real peanut butter? We've been hoarding our jars of Trader Joe's Peanut Butter since we arrived. I brought two in January, Zac brought two in March, and our friend brought two in May. We're down to one jar, so I've had to get ambitious with the homemade variety.
This is super simple. We can get a bag of 170 grams of peanuts for 100 yen, and they're even cheaper if you buy them from a real store and not just the Japanese convenience store down the street. Also, please feel free to roast the peanuts in your oven beforehand, or buy some already roasted. You can add coconut oil, honey, cinnamon, chocolate chips, and a wide variety of other delicious ingredients. I recommend eating this with the following things: toast, a banana, apple slices, Ryvita crackers, rice cakes, dark chocolate squares, a spoon, your fingers.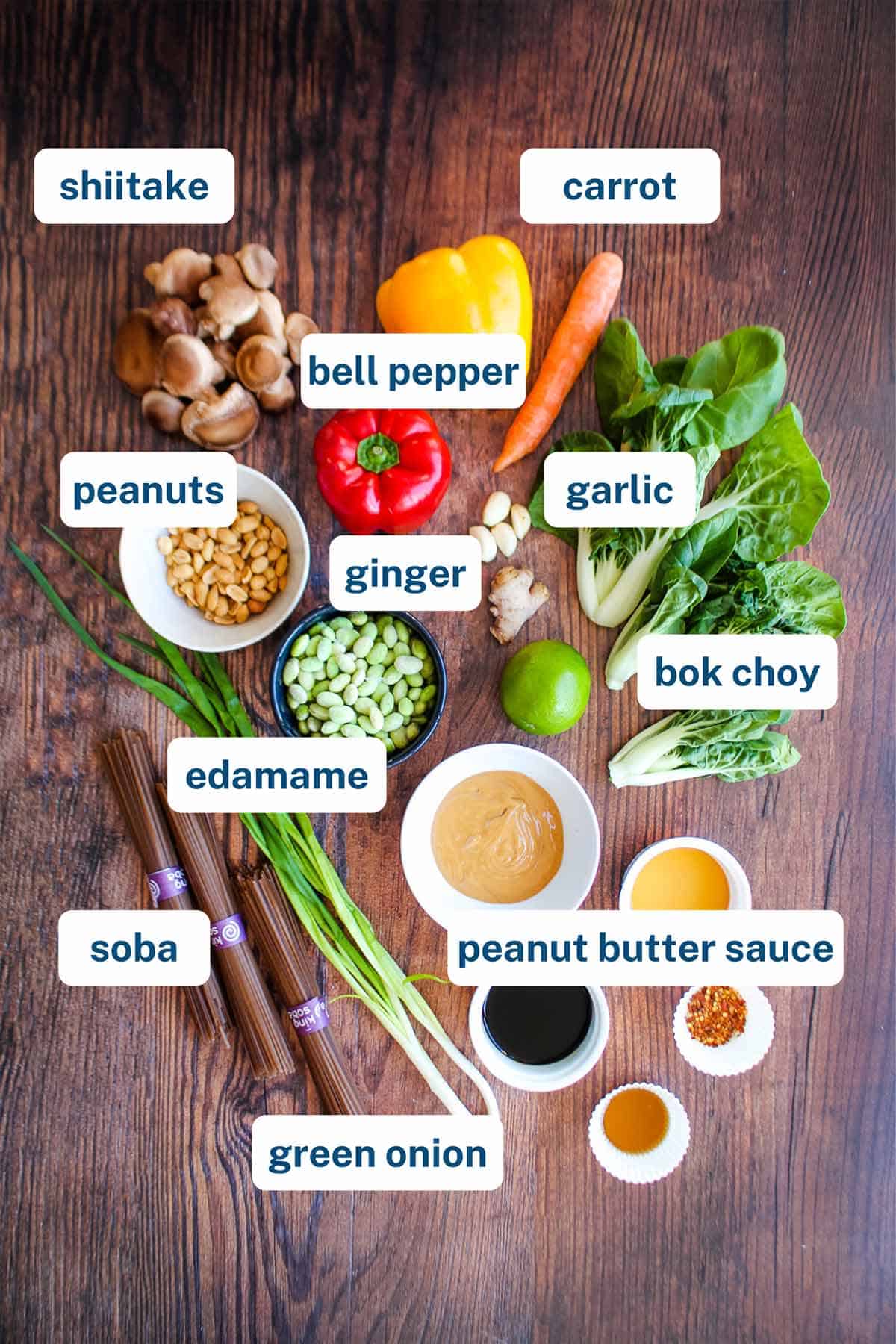 And yep, you can use this to make Chocolate Peanut Butter Coconut Bites, Spicy Peanut Soba, and Coconut Chicken Satay, though I haven't tried it as a replacement in baked goods yet.
Homemade Peanut Butter
Make homemade peanut butter for a healthier spread and a way to save money.
Ingredients
1

cup

peanuts

I use blanched

optional: coconut oil

honey, cinnamon, salt
Instructions
Update: I HIGHLY recommend roasting your peanuts first. Simply spread them on a baking sheet and roast on 350º for about 8-10 minutes. Keep an eye on 'em so they don't burn. You can blend them while they're still warm.

Pour peanuts into blender and blend until smooth. Blend for 1 minute, stop, stir, and scrape, and blend for about 1 more minute. Give your food processor a break if need be, but then go for another 2 minutes. You can add 2 Tablespoons of oil (coconut!) or a Tablespoon of honey to make it smoother or sweeter if you'd like, and then blend again. Your total blending time should be 4-5 minutes. (I recommend adding these optional ingredients after the PB has reached the desired consistency.)
Nutrition
Calories:
104
kcal
Carbohydrates:
3
g
Protein:
5
g
Fat:
9
g
Saturated Fat:
1
g
Polyunsaturated Fat:
3
g
Monounsaturated Fat:
4
g
Sodium:
4
mg
Potassium:
136
mg
Fiber:
2
g
Vitamin B1:
0.1
mg
Vitamin B2:
0.03
mg
Vitamin B3:
3
mg
Vitamin B5:
0.3
mg
Vitamin B6:
0.1
mg
Calcium:
19
mg
Copper:
0.2
mg
Folate:
44
µg
Iron:
1
mg
Manganese:
0.5
mg
Magnesium:
34
mg
Phosphorus:
71
mg
Selenium:
1
µg
Zinc:
0.4
mg