Recipe: $2.60
Per Serving: $0.26
We have been without Internet for TWO whole days. Do you know how frustrating that is when you teach Skype classes online and work from home as a freelancer and manage other people's business blogs? We'd already planned to spend Monday at the library, so we sucked it up and decided to get some mid-morning workouts in. Without Internet, I prepared and photographed a few meals while we waited for our food to digest. Then Zac took the car to go surfing and I biked over to the gym for a swim. Oh wait, aquatics class takes up the whole pool at 9:00am? GREAT. So I biked home. And was stuck there for 2 hours until Zac returned form surfing so we could go find Internet. And then we went to the library and it was closed for Cesar Chavez day. COME ON!
So what did I do at home with no Internet without totally wasting time reading Harry Potter (for the 100th time) and/or The Maze Runner series (not even ashamed by my current YA bookshelf)? Well, cook some more. I managed to make a few meals for the blog, organize the fridge and freezer, and photograph / re-photograph lots of things. Some successfully, some unsuccessfully: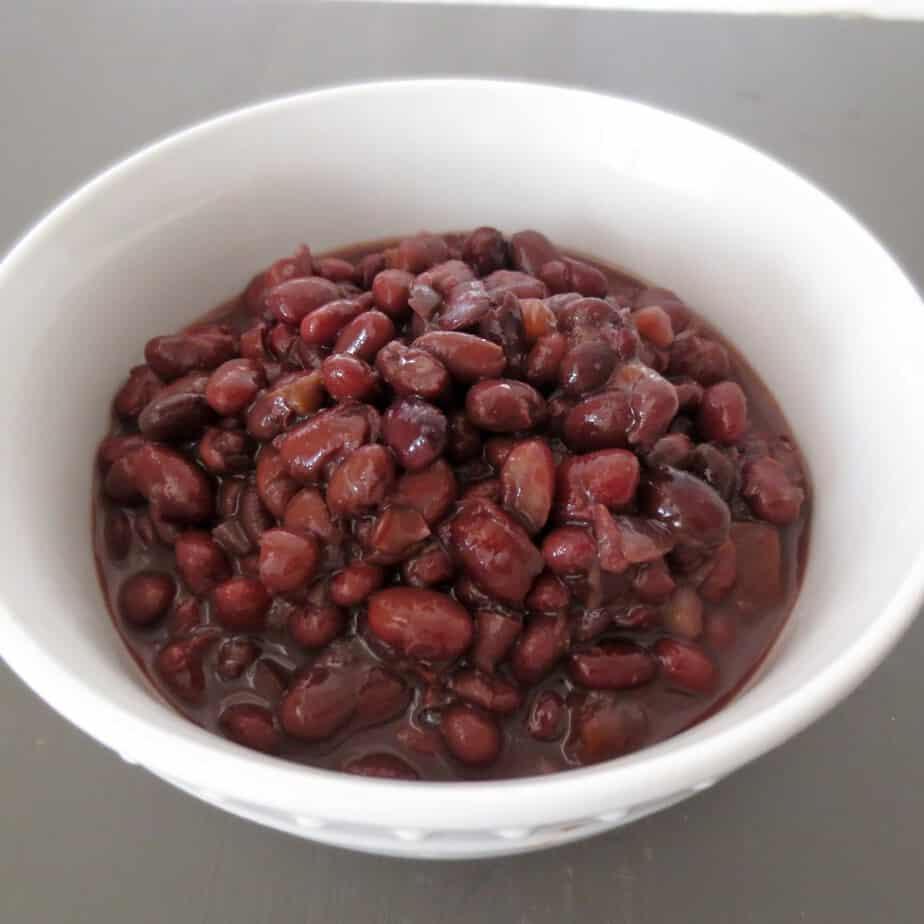 I don't know if this dish just doesn't photograph well, or if it's a serious user error. I mean, I know what those beans taste like, so the picture makes me hungry, but to everyone else...sorry for that photo. I even dressed it up with feta, salsa, and mizuna (from the CSA box, cause I didn't have cilantro).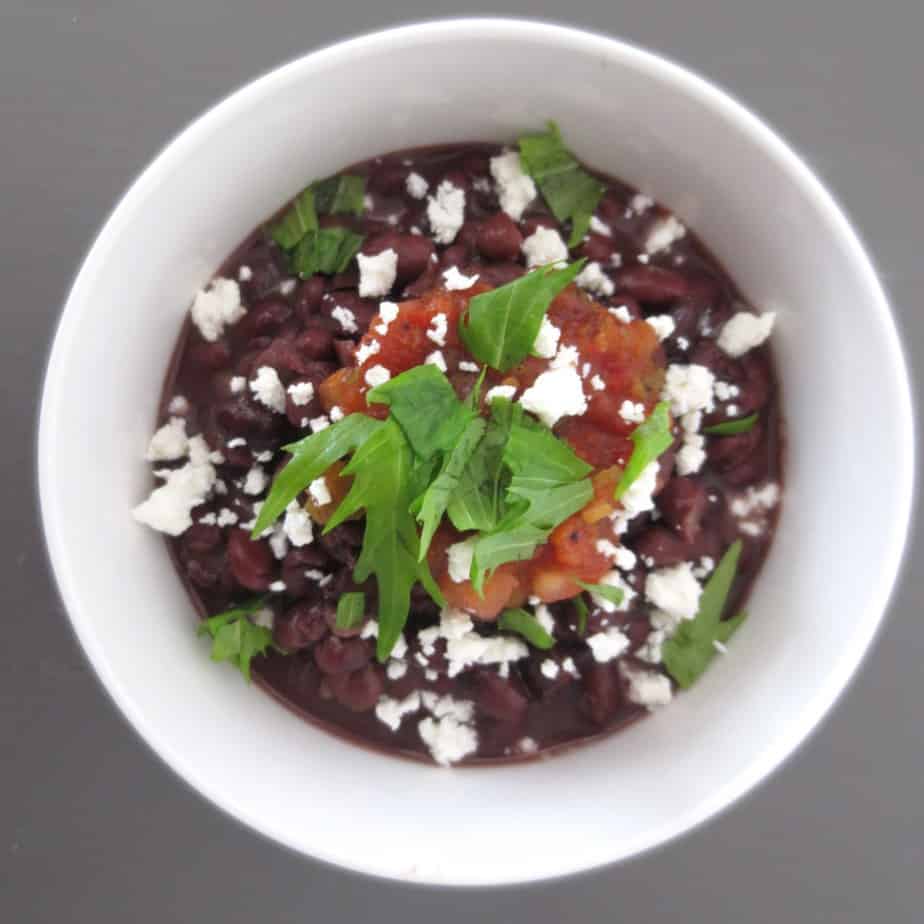 It just wasn't meant to be.
However,  photographs aside, I love these beans. I've made them on the stove with these ingredients dozens of times, but the result wasn't always consistent. Without stirring them on the stove, some beans would be mushy, while others would remain hard. When I made them in the slow cooker, they were definitely a little more stew-like because of the extra water, but at least they're all cooked evenly. This recipe does still call for them to be soaked overnight, primarily because soaking beans removes the enzymes that cause intestinal discomfort. You could probably skip that step. The cooking time might depend on your slow cooker. They might be done around 6 hours, and it's totally okay to let them keep on cooking for 10 hours if you're sleeping in, or stuck at work. I soaked the beans during the day, then cooked them overnight. You could do it vice versa if that's better for your schedule, obviously.
You didn't need me to tell you that.
These stewed beans are super soft and flavorful, and can be spiced up with whatever seasonings you'd like! I keep them plain, then separate them into different jars for storing and freezing. They're great with eggs, rice, in burritos, as a side dish, or even just by themselves with a little salsa or guacamole as pictured above. And if you have any questions about amounts, substitutions, or history, check out the Cook's Thesaurus! So much information on beans! Get on it!
I'll just be over here eating beans, living out of coffee shops and libraries until the Internet returns.
Print

Overnight Stewed Black Beans
---
Author:

Total Time:

8 hours 3 mins

Yield:

1

0

1

x
3 cups

dry black beans

1

onion, diced

1

tomato, diced

2

cloves garlic, minced

5 cups

water + water for soaking
*you might need 6 cups of water for cooking, depending on your slow cooker
---
Instructions
Soak dried beans in water overnight or for 8-10 hours. Drain and discard water.
Add all ingredients (onion, tomato, garlic, water, soaked beans) to slow cooker and stir.
Turn slow cooker to low for 8 hours or overnight.
When the beans are done, mix in salt to taste (about 1 Tablespoon) and separate into containers. Strain or keep as little or as much of the liquid as you'd like. Store in the fridge or freezer!
*There are plenty of methods in the slow cooker that eliminate the soaking time altogether. However, it is better for your stomach, (and, uh, flatulence), if you soak the beans first, then change the water for cooking, which is why I prefer this method. You can also sprout the beans and cook on low for about 4-6 hours if you prefer.
Prep Time:

3 mins

Cook Time:

8 hours

Category:

Entree, Side Dish