Recipe: $5.60
Per Serving: $1.40
You guys, I had an epic kitchen fail yesterday. I got it in my head that I could make sprouted black bean brownies. And considering there are tons of bean brownie recipes online, I really thought I could do it. They were burnt and underdone all at the same time. They literally sizzled in the oven. Sizzling is not a good thing when it comes to baked goods. The batter just looked amazing, but then, the end result: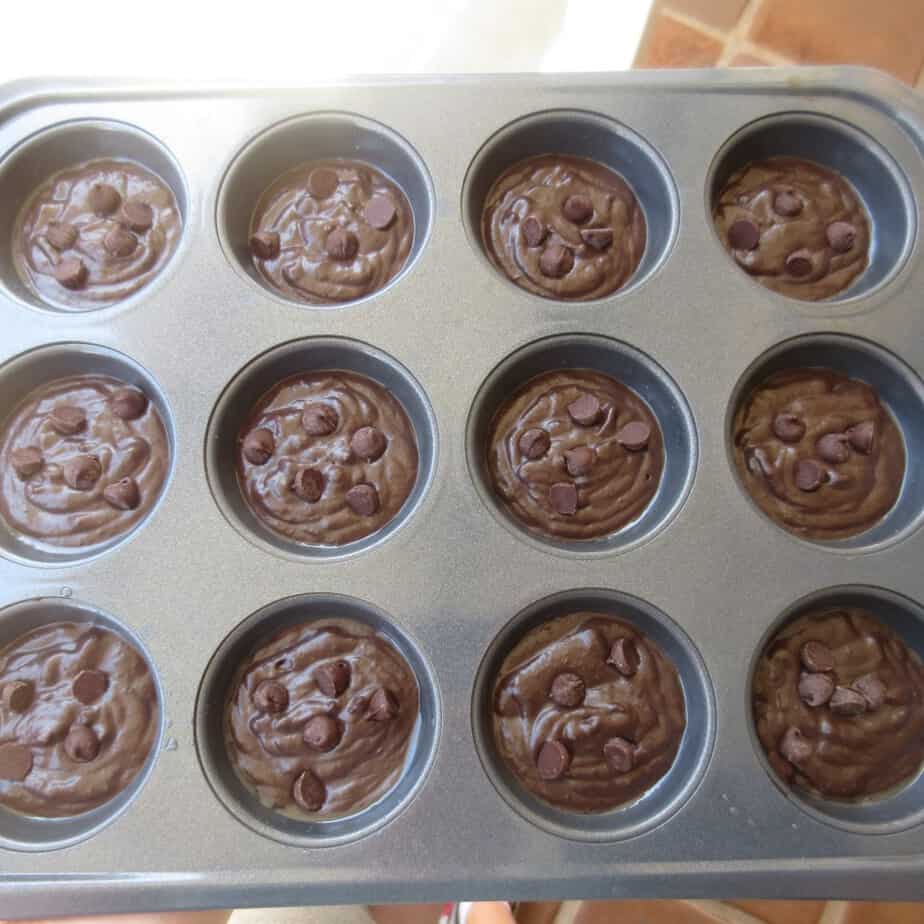 I DON'T UNDERSTAND. To top it all off, I decided to bake these on the hottest day of the year. Sure, something other than the weather was motivating me towards mounds of chocolate, but the least I could have done was remember that our apartment temperature goes up about 10 degrees when the oven is on. What was once a bit of a cooling oasis in this heat wave quickly turned into my own personal sauna. Without fudge brownies for comfort. HELL.
It's time to move past kitchen failures towards amazing kitchen SUCCESS!
Now that you know how to roast red peppers, are you ready for another awesome red pepper recipe? I thought so. I can't possibly be the only person in the world obsessed with roasted red peppers, and when they're on sale I go NUTS for them. Like, 10 for $5. And then I realize I've just spent $5 on just bell peppers and nothing else and I feel slightly ashamed. But you can freeze them and they (apparently) have more vitamin C than an orange, so I'm mostly okay with it.
I'm a creamy kinda girl. Is that a weird thing to say? I don't know if you noticed the creamy one-pot goat cheese mushroom pasta or the cream-free creamy asparagus soup? But, I pretty much never buy cream. I can say for a fact that I have not bought cream in over a year. I can't even tell you why. Maybe I'm haunted by memories of it going bad in my parents' fridge growing up? Or maybe I'm only 95% on the "'good fat is good for you" bandwagon. Grass-fed butter? YES. Heavy cream? Ehh.
Sometimes I rely on pureed beans or melted goat cheese for creaminess, but this recipe relies on everyone's favorite white vegetable: cauliflower! And if you use zucchini noodles, you've seriously got vegetables on vegetables on vegetables.
The garlicky greens really take this pasta dish over the top, and you can go ahead and add in some white beans or garbanzo beans if you feel the need for protein. Yeah, add beans; that's a good idea.

Spicy Roasted Red Pepper & Cauliflower Sauce With Garlicky Greens
A healthy pasta dish made with a homemade creamy cauliflower sauce flavored with roasted red peppers.
Ingredients
vegetable broth or water

1

small head

cauliflower

about 2 cups florets

16

oz.

whole wheat pasta

or 4-6 servings zucchini noodles

2

tablespoon

olive oil

or coconut oil or use more butter

1

medium

onion

about 1 cup

2

roasted red peppers

skins and seeds removed

½

cup

parmesan cheese + more for topping

2-3

tablespoon

lemon juice

juice of about ½ a large lemon

½

teaspoon

cayenne

1

tablespoon

butter

6

cloves

garlic

minced

2

cups

kale

salt

pepper
Instructions
Bring a pot of water or vegetable broth to a boil, cook cauliflower for 8 minutes, until tender. Strain using slotted spoon (you're gonna want that water) and add to blender.

Reserve ½ cup-1 cup liquid, then bring remaining liquid back to a boil and cook pasta according to package directions. Drain and set aside.

Meanwhile, as cauliflower is cooling, in a large pan, sauté onions in olive oil until soft and translucent, about 5 minutes, then add to blender with cauliflower, de-seeded and de-stemmed roasted red pepper and about ½ cup liquid. Blend until smooth and fully incorporated. Add ½ teaspoon cayenne or red pepper flakes, ½ teaspoon salt, ½ cup parmesan cheese, and lemon juice, blend until smooth.

Add 1 tablespoon butter to pan and sauté garlic on low for about 30-60 seconds, or until fragrant but not brown, then add kale or other leafy greens, season with salt and pepper and sauté just until wilted, about 1 minute.

Mix greens with sauce and pasta or zucchini noodles and serve topped with a little more parmesan plus fresh parsley and walnuts (optional).
Nutrition
Calories:
582
kcal
Carbohydrates:
96
g
Protein:
24
g
Fat:
16
g
Saturated Fat:
5
g
Polyunsaturated Fat:
2
g
Monounsaturated Fat:
7
g
Trans Fat:
0.1
g
Cholesterol:
16
mg
Sodium:
525
mg
Potassium:
669
mg
Fiber:
4
g
Sugar:
3
g
Vitamin A:
3733
IU
Vitamin B1:
1
mg
Vitamin B2:
0.4
mg
Vitamin B3:
7
mg
Vitamin B5:
2
mg
Vitamin B6:
1
mg
Vitamin B12:
0.2
µg
Vitamin C:
78
mg
Vitamin D:
0.1
µg
Vitamin E:
1
mg
Vitamin K:
146
µg
Calcium:
317
mg
Copper:
1
mg
Folate:
134
µg
Iron:
5
mg
Manganese:
4
mg
Magnesium:
195
mg
Phosphorus:
448
mg
Selenium:
87
µg
Zinc:
3
mg
Choline:
35
mg