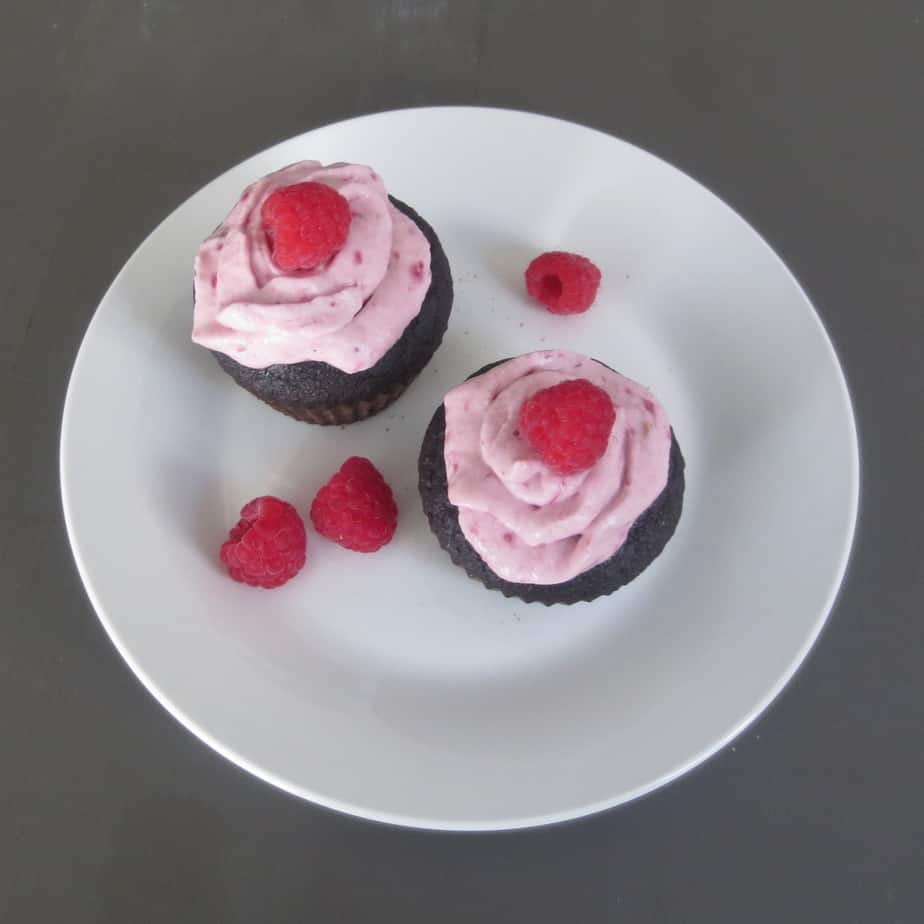 Happy Birthday to ME!! Today is my birthday! Well I got the best surprise in the form of my friend Christine from college. She traveled all the way out here from humid New Jersey to spend an entire week in San Diego for my birthday. All without even telling me! She was in cahoots with Zac and our mutual friend out here. I walked into the apartment, sweaty and gross from a spin class, and she jumped out at me! Totally surprised. My friends (& Zac) are the best.)
Moving on to the food aspect. I have a belief that everyone deserves a cake for their birthday. My mom made me the same clown cake pretty much every year until I was like 12. And then again in high school. When you're a kid, how can you not want a chocolate box cake with vanilla frosting, in the shape of a clown, with various candies and marshmallows and frostings for the face, nose, buttons, hat, etc.?? So many years of clown cakes, no matter how much my mom pushed me towards plain cakes, especially since I'm pretty sure my sister was slightly afraid of clowns.
Well, I've been thinking about transitioning to real-food-style birthday cakes and such, and what better time to experiment than on my birthday? Sure, Zac might have something else up his sleeve (I've really been pushing these brownies), but I really wanted to have a chocolate cake recipe in my repertoire.
BEHOLD: Whole Wheat Spelt Chocolate Cupcakes with Raspberry Whipped Cream Frosting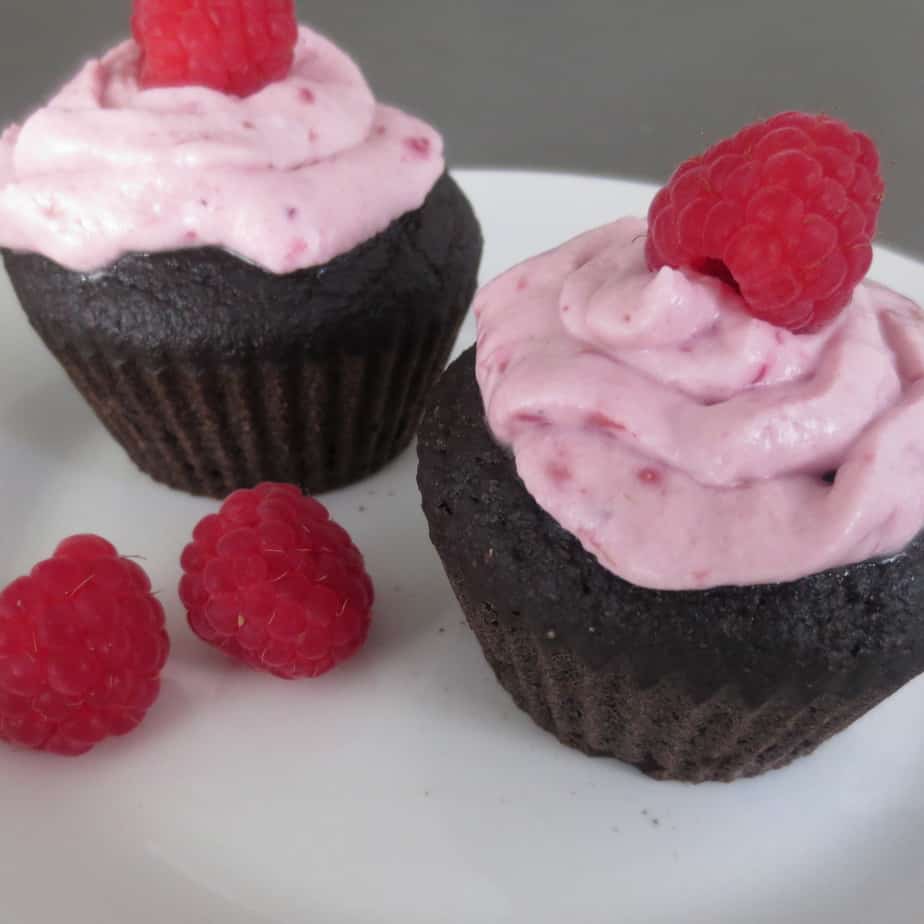 LOOK! Chocolate cupcakes! With whole-wheat flour and spelt flour and no refined sugar. I didn't know if it could be done, but I DID IT. And the star of the show? Raspberry whipped cream! Naturally pink! I really wish I could have made a purple whipped cream "frosting," cause purple is the best, but the blueberries weren't as tasty as the raspberries so you know, taste trumps looks. (Also, here's a list of reasons why you should avoid artificial food dyes.)
I decided that I was going to post these cupcakes even if they weren't fantastic. Because it's my birthday, and it's important to experiment. But there's good news: they are fantastic! (That whipped cream alone is fantastic!)
I really wanted to make these as real-food approved as possible, but then it came down to cost. Sure, I can afford the bazillion dollars for coconut palm sugar for this one birthday treat. But is that sustainable? Can families with 6 kids and 6 birthdays afford that?  And is it something I really want around the house, encouraging me to make more sweets? Plus, I'm subbing part of the flour for spelt, which is also expensive. I had some real moral dilemmas in the grocery store. In the end, I made two batches. One, almost exactly like this recipe from 100 Days of Real Food, but with only 1 cup of sugar, 1 cup of water, and the addition of ⅓ cup applesauce.
Two: my own concoction. The second batch was going to be a little trickier. I experimented with lots of applesauce and chocolate chips, and settled on this ratio. I know some of the amounts seem a little wonky, but this is what worked for me! You could probably get away with a little less coconut oil and a little more water if necessary, but either way, you're looking at no-refined sugar, whole-wheat, spelt real-food chocolate cupcakes with real food raspberry whipped cream!
Please make these for your next birthday. Everyone deserves a birthday (cup)cake!!

Whole-Wheat Chocolate Cupcakes with Raspberry Whipped Cream
A healthy whole wheat chocolate cupcake topped with a tasty raspberry whipped cream. (Adapted from 100 Days of Real Food)
Ingredients
Cupcakes
1

cup

white whole wheat flour

1

cup

spelt flour

can sub with white flour

½

cup

cocoa powder

I used Hershey's Special Dark

4

teaspoons

baking powder

¼

teaspoon

salt

1

cup

applesauce

can sub with 1 cup sugar and no honey

½

cup

+ 2 Tablespoons water

6

Tablespoons

coconut oil

or sub with melted butter

4

Tablespoons

raw honey

or maple syrup

2

Tablespoon

real vanilla extract

2

eggs

¼

cup

chocolate chips

for topping
For the Whipped Cream:
2

cups

organic heavy whipping cream

1

cup

raspberries

fresh or frozen

¼

cup

water

2

tablespoon

maple syrup
Instructions
Cupcakes
Whisk together dry ingredients – whole wheat flour, spelt flour, cocoa powder, baking powder, and salt – in a large bowl. Create a bit of a hole in the center of the dry ingredients (not sure why?) and add the wet ingredients. Stir just until combined.

Divide batter into 24 muffin tins. (I used silicone liners as well as disposable paper liners with no real issues.) Bake on 350º for about 16-18 minutes or until a toothpick comes out mostly clean. (With no sugar and whole wheat flour, the key is to underbake them just slightly.) Let cool COMPLETELY before topping with whipped cream.
For the whipped cream:
Bring the raspberries, maple syrup, and water to a simmer in a small sauce pot. Mix together well, and mash raspberries. Simmer until a thick syrup forms, 5-8 minutes. Remove from heat and place in refrigerator to cool completely. (At this point you can strain out the seeds. I left them alone because I don't have a fine strainer.)

Whip the cream as usual (blender, mason jar, stand mixer, whisk, etc.).

When soft peaks form, fold in the raspberry syrup until combined. When cupcakes are cool, frost with the whipped cream! (I put the cream in a sandwich bag, cut off a little corner, and "piped" it out onto the cupcakes. Store raspberry whipped cream in the refrigerator.

NOTE: The cupcakes are best at room temperature. The texture is a little less crumbly than normal with applesauce and honey, so if you're looking for a more traditional cupcake, you want to use white sugar.
Nutrition
Calories:
177
kcal
Carbohydrates:
16
g
Protein:
3
g
Fat:
12
g
Saturated Fat:
8
g
Polyunsaturated Fat:
0.5
g
Monounsaturated Fat:
2
g
Trans Fat:
0.001
g
Cholesterol:
36
mg
Sodium:
107
mg
Potassium:
84
mg
Fiber:
2
g
Sugar:
7
g
Vitamin A:
316
IU
Vitamin B1:
0.01
mg
Vitamin B2:
0.1
mg
Vitamin B3:
0.1
mg
Vitamin B5:
0.1
mg
Vitamin B6:
0.02
mg
Vitamin B12:
0.1
µg
Vitamin C:
2
mg
Vitamin D:
0.4
µg
Vitamin E:
0.3
mg
Vitamin K:
1
µg
Calcium:
65
mg
Copper:
0.1
mg
Folate:
5
µg
Iron:
1
mg
Manganese:
0.1
mg
Magnesium:
13
mg
Phosphorus:
49
mg
Selenium:
2
µg
Zinc:
0.3
mg
Choline:
15
mg