Recipe: $4.75
Per Serving: $0.29
When I was coming up with a post to support the Alex's Lemonade Stand event this weekend, I wavered between the electrolyte ice and the lemon cookies. Clearly the lemon-almond cookies prevailed, but that doesn't mean there isn't enough room for two lemon-inspired posts in one week! Check out Tuesday's post to learn more about the fundraiser or click here to donate!
I've been in the process of trying to come up with an alternative to sports drinks for several weeks now. I'm looking for homemade electrolyte drinks, to be specific. I love using NUUN in my water for a long bike ride, but it's a little on the sweet side, it's expensive, and it's not the most natural product in the world. At about $6.50 a tube, that comes to almost $0.55 per drink. It's really not crazy when you break it down, but if you're drinking it 3-4 times a week, then that's quite a bit to just get your sodium and potassium levels back.
I'm in the midst of training for the Santa Barbara Aquabike (my first triathlon-ish race after the last several years of traveling, and my first race after a year and a half of being injured!!), and I find myself rationing out the little tablets for only my longest bike rides, and still feeling questionable about the ingredients.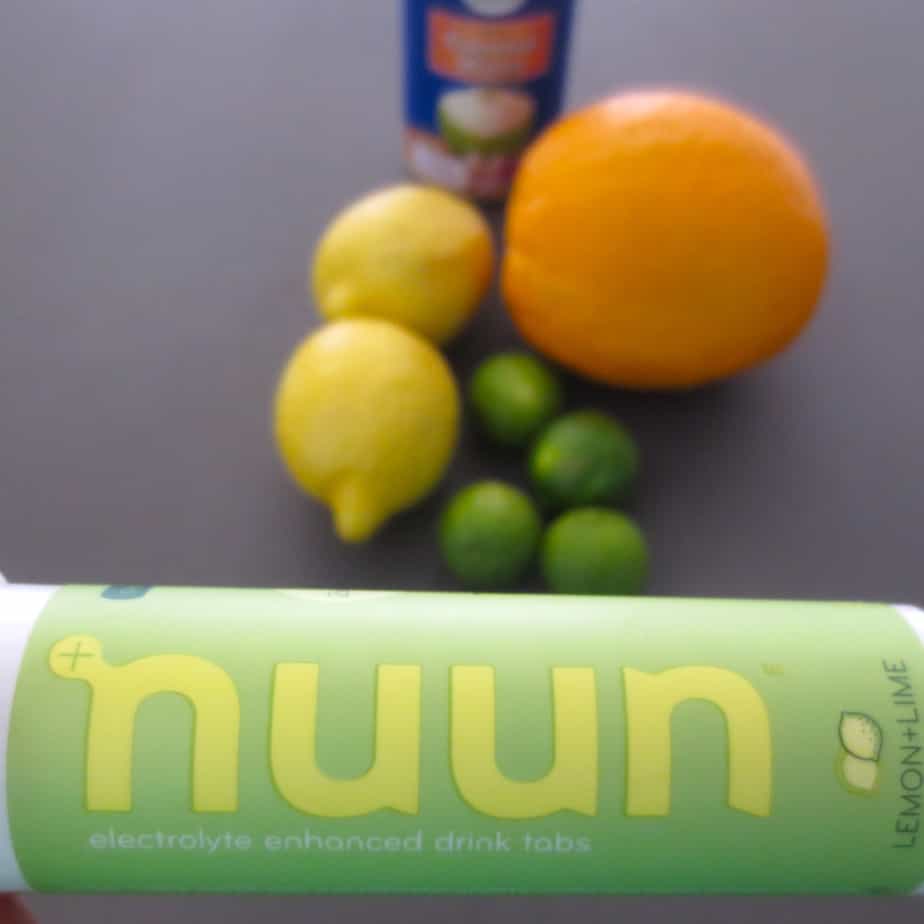 NUUN is pretty great and convenient, but isn't there something cheaper? Healthier? Better?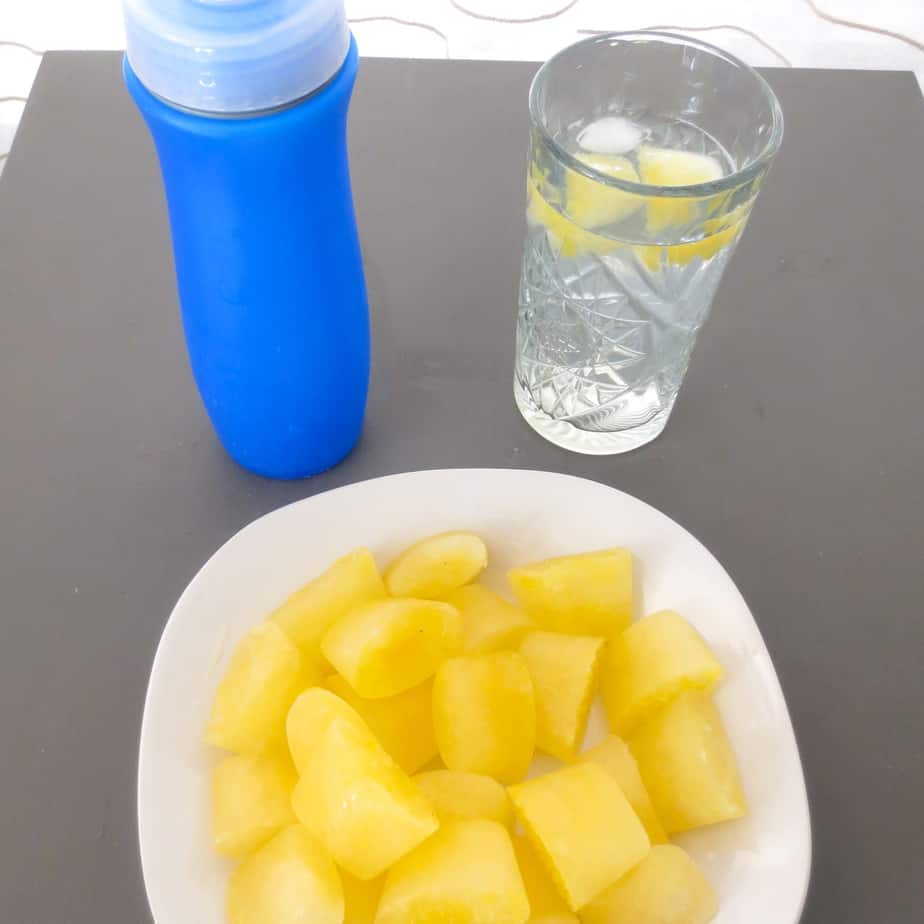 How about homemade electrolyte ice? It's taken a lot of research to try and get a somewhat equivalent amount of sodium and potassium per serving without overwhelming flavors, but I think I've found it!I wanted the lemon-lime flavor, but I decided to add the orange juice for the sake of natural sweetness.
Here's your comparison.
Lemon-Lime Nuun: 8 calories, 358mg sodium, 101mg potassium, 0g sugar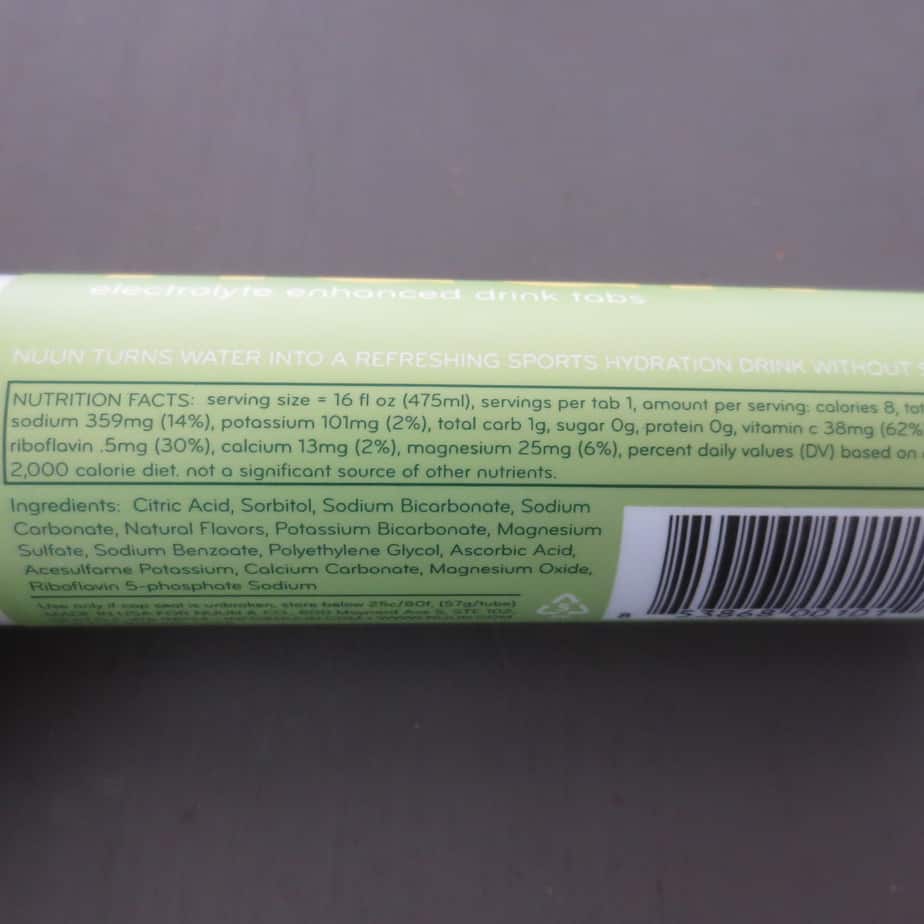 Homemade Electrolyte Ice: 17 calories, 267mg sodium, 101mg potassium, 3.2g sugar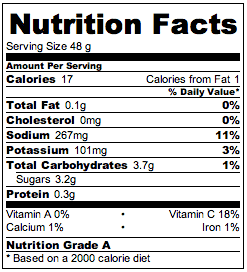 It's not equivalent, obviously, but I was looking for the same amount of potassium, and a close-ish amount of sodium. I also want the simple sugar from fruit and honey, and I'm not sure why NUUN made theirs sugar free. Zac and I have been tossing two cubes into our water bottles for the past week or so for workouts, and I think they're great!
I got a lot of help from a few different sources, and if you're looking to make your own variations, these are three great places to start:
Things to bear in mind: both water and coconut water have significantly lower freezing points than pure water, and salt lowers that freezing point as well. For this reason, your cubes will seem a little less solid than regular ice cubes, and they will quickly melt in your drink! I load up my water bottle with regular ice cubes, then add the two electrolyte cubes, and top it off with water. This keeps it cold longer.
This recipe makes almost exactly 3 cups, which was the perfect amount to fill my two ice cube trays.  To use: Dilute recipe with several cups of water to make your sports drink (like Gatorade), or freeze and simply drop two cubes into your reusable water bottle for your next workout! I like plopping 2 cubes into a glass of sparkling water for a post-workout treat!
This is also a great recipe to follow if you're sick with a cold, fever, stomach bug, or the dizza monster. Your body needs sodium and potassium to recover, and this one fits the bill!
Homemade Electrolyte Ice (To Replace Sports Drinks!)
A healthy way to rehydrate after workouts with homemade electrolyte ice.
Ingredients
½

cup

orange juice

~1-2 oranges

4

Tablespoons

fresh lemon juice

~2 lemons

4

Tablespoons

fresh lime juice

~2-3 limes

1-1 ½

Tablespoons

raw honey

nutrition info is for 1.5T

2

teaspoons

sea salt

1.5 tastes a bit better, but lowers the sodium

2

cups

coconut water
Instructions
Juice everything FRESH! Place juice in a large jar with a lid – or toss it in your blender.

Warm a little of the coconut water to dissolve the salt and honey. Mix well then add to the juice. Shake shake shake (or blend) and taste. It will taste a bit salty, so feel free to adjust the flavor before freezing. (Remember that after freezing, the strong flavors will diminish somewhat.)

Pour electrolyte drink into two ice cube trays and freeze for several hours. (You can remove the cubes once frozen and store in a jar or ziploc bag) Pop out two and place in your 12-16 oz water bottle for your next workout!
Nutrition
Calories:
17
kcal
Carbohydrates:
4
g
Protein:
0.3
g
Fat:
0.1
g
Saturated Fat:
0.1
g
Polyunsaturated Fat:
0.01
g
Monounsaturated Fat:
0.01
g
Sodium:
322
mg
Potassium:
100
mg
Fiber:
0.4
g
Sugar:
3
g
Vitamin A:
18
IU
Vitamin B1:
0.02
mg
Vitamin B2:
0.02
mg
Vitamin B3:
0.1
mg
Vitamin B5:
0.04
mg
Vitamin B6:
0.02
mg
Vitamin C:
7
mg
Vitamin E:
0.02
mg
Vitamin K:
0.03
µg
Calcium:
9
mg
Copper:
0.02
mg
Folate:
4
µg
Iron:
0.1
mg
Manganese:
0.05
mg
Magnesium:
9
mg
Phosphorus:
8
mg
Selenium:
0.3
µg
Zinc:
0.04
mg
Choline:
1
mg