Recipe: $0.42 | Per Serving: $0.21 | Yield: 2
This is one of the easiest salad dressings in the book! Just three simple ingredients, shake shake shake, and done. I promise, this Lime-Honey Vinaigrette is awesome. Use approximately equal parts lime and olive oil + just a dash of honey, and shake it up.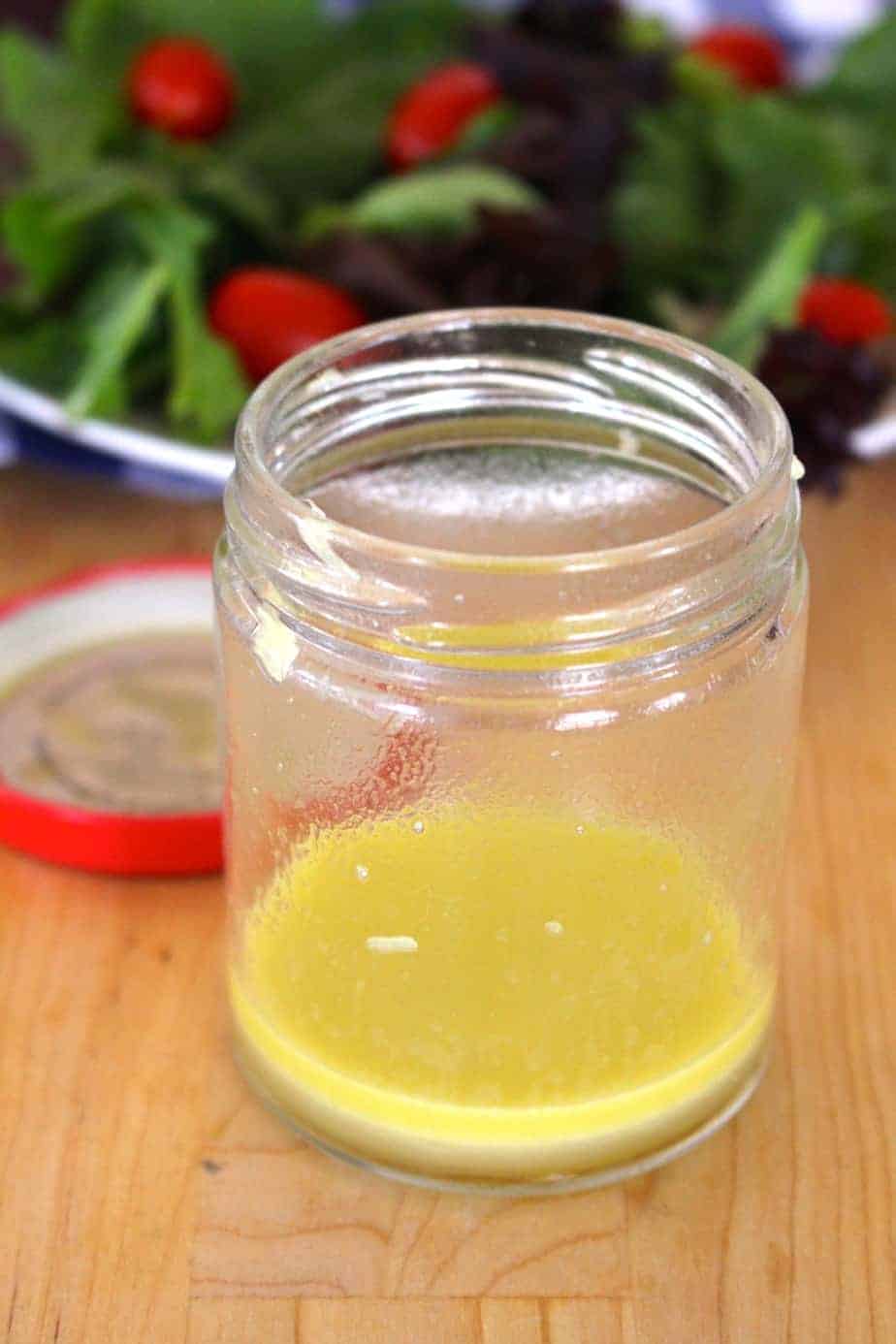 The last time I made this salad dressing was for Thanksgiving, and it was really satisfying to make a huge batch in a squeeze bottle and leave it in the fridge. Shake & squeeze whenever you want salad. I highly recommend it! For Thanksgiving we dressed a salad of mixed greens, dried cranberries, feta cheese, and candied pecans.
You can definitely keep the salad super simple with this dressing. Just wash a bag of greens (and drain using a SALAD SPINNER - best invention ever), and drizzle this dressing on top. Super easy side, and highly recommended to go alongside something like a Mushroom Melt or Crispy Stovetop Chicken Thighs.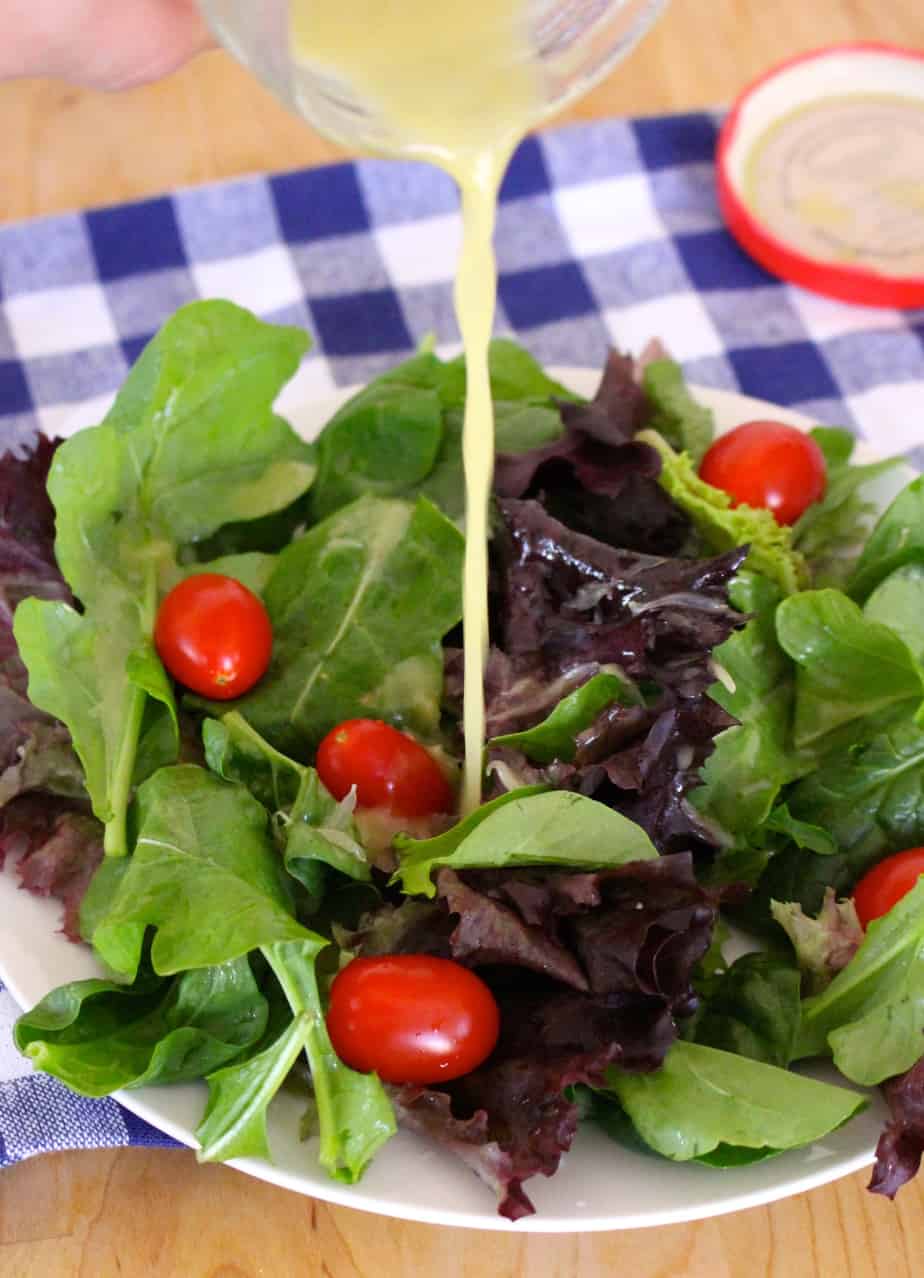 I'm calling it a vinaigrette because I think the lime counts as the acidic component and therefore it is still a vinaigrette. I could be wrong, because there's no vinegar, but most sources say a vinaigrette is made by mixing oil with something acidic. So we're going with that.
Lime & Honey Vinaigrette
This easy homemade vinaigrette is made using three simple ingredients. A simple dressing for salads and grain bowls during the week.
Ingredients
2

teaspoons

fresh lime juice

about ½ a lime

2

teaspoons

olive oil

1

teaspoon

honey*
Instructions
Add all ingredients to a jar with a tight-fitting lid. Shake shake shake until completely emulsified (that means mixed together really well).

Serve with salad greens!
Notes
*Some limes are sweeter than others, so I recommend starting with a little less honey and adding more as needed.
This salad dressing is so good you can simply dress mixed greens and be done, but my favorite use is with mixed greens, dried cranberries, walnuts, and goat cheese or feta. Try it!
Make a large batch of this recipe using the following ratios: two parts lime, two parts olive oil, 1 part honey. Adjust taste as desired.
Nutrition
Calories:
63
kcal
Carbohydrates:
4
g
Protein:
0.04
g
Fat:
5
g
Saturated Fat:
1
g
Polyunsaturated Fat:
1
g
Monounsaturated Fat:
4
g
Sodium:
0.4
mg
Potassium:
10
mg
Fiber:
0.03
g
Sugar:
4
g
Vitamin A:
3
IU
Vitamin B3:
0.01
mg
Vitamin B5:
0.01
mg
Vitamin C:
2
mg
Vitamin E:
1
mg
Vitamin K:
3
µg
Calcium:
1
mg
Folate:
1
µg
Iron:
0.1
mg
Manganese:
0.01
mg
Magnesium:
1
mg
Phosphorus:
1
mg
Selenium:
0.05
µg
Zinc:
0.02
mg
Choline:
0.5
mg