Recipe: $0.72
Per Serving: $0.72
It's another day in Japan! Today it is actually snowing again – but it isn't sticking – it's melting right away. I trekked to the grocery store earlier today and it wasn't so bad. Especially since I finally found my earmuffs and my hat in my luggage! I also moved rooms today, so I finally unpacked everything! This room doesn't look straight out onto the laundry patio, but there are some seriously close homes. If we become friends, we can toss apples and candy to each other. Is that weird? It sounds kinda fun.
Anyway, so overnight oats.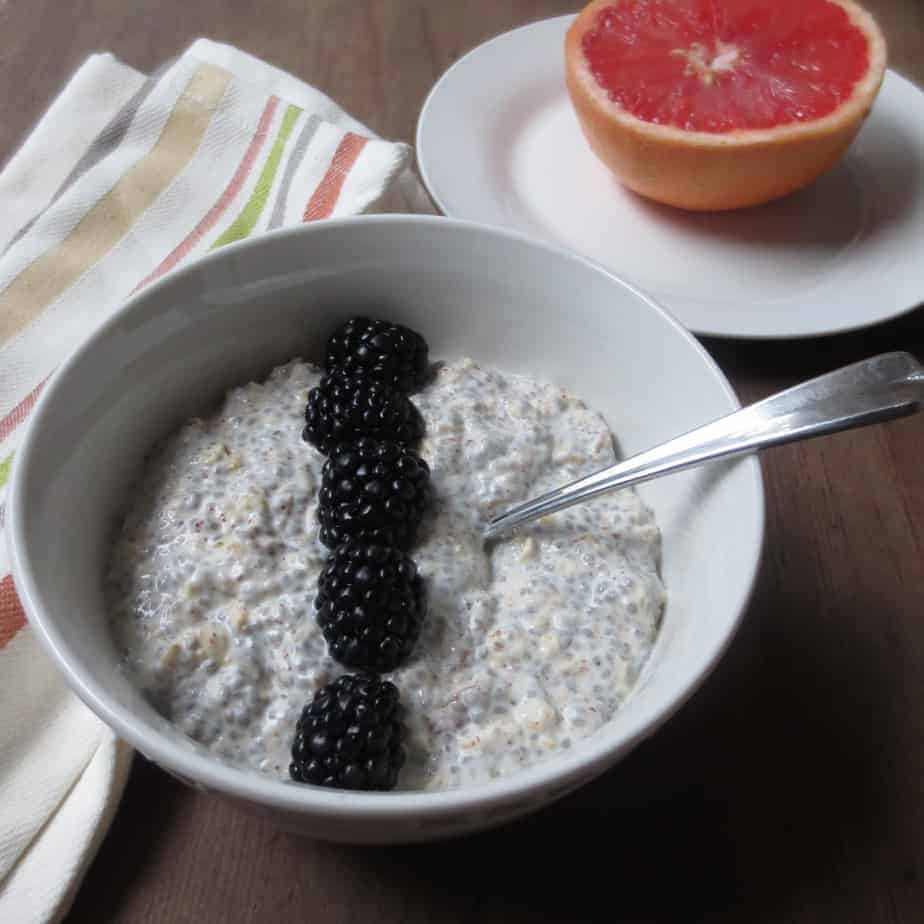 This might be late to the game, but if I can convince just one person to try overnight oats, then I'm happy! The key is to make sure they have ample time to sit. The first batch I ever made went in the fridge at 10pm, and sat for about 8 hours before we ate them and they were not the best. I still thought they were pretty good, but soon discovered that letting this concoction sit for 10-12 hours is the key to perfection. Also, feel free to eat this dish straight from the jar. Especially if you like to take your breakfast on the go, or you want to eat it at work. Who needs to dirty a bowl?
Also, almond butter. Not my favorite thing in general, but it's so good in this dish! I really LOVE these oats, and I've been craving them for the last two weeks. Zac is going to have a long grocery list of ingredients to bring over here. Obviously peanut butter, but I also want whole wheat flour, chia seeds, oats, and especially BUTTER. There's a butter emergency here. NO BUTTER TO BE FOUND. It's really quite depressing. I'd pay $5 for a stick of butter at this point. Though I'm not sure why I'm so obsessed.
I'm embracing the local foods also, I promise (SOBA FOR DAYS), but I'm overwhelmed by the new foods, and by the prices of certain things. I just bought 500 grams of brown rice and it was $3.95. Totally NOT worth it! Especially since rice is not my favorite thing. And a pound of brown rice in the states costs like $1 or something. But I bought it anyway. I want to make hand rolls with veggies or something. I don't know yet. Something Japanese-ish. However, genmaicha, which is my most favoritest green tea ever is super cheap here. It's nearly impossible to find at a reasonable price in the states, and I got a bazillion cups' worth for like $2.50. Fantastic.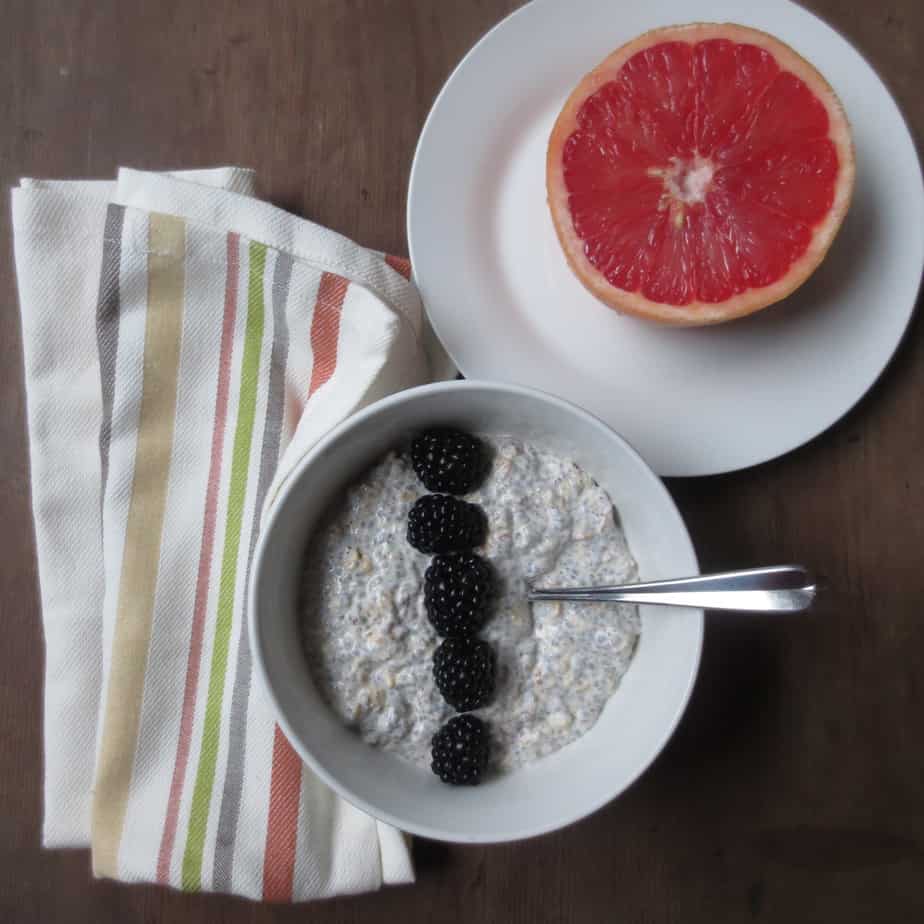 Okay, that's about enough of that. Make some overnight oats for yourself and tomorrow-morning-you will be super grateful. You can also nuke them for 30-60 seconds or so if you prefer them warm. Add fruit and enjoy! I'm quite jealous of you.
Print

Single-Serve Overnight Oats
---
Author:

Prep Time:

3 mins

Cook Time:

10 hours

Total Time:

10 hours 3 mins

Yield:

1

1

x
Scale
Ingredients
1/4 cup

rolled oats

2 Tablespoon

s chia seeds

1/4 cup

plain whole milk yogurt (or greek yogurt)

1/2 cup

milk

1 Tablespoon

almond butter
---
Instructions
Mix all ingredients together in a jar, the order listed. (Put the oats on the bottom)
Refrigerate overnight, or for 10-12 hours.
Serve as is, or with fresh berries, raw honey, berry sauce, or a little maple syrup.
---
Category:

Breakfast, Make Ahead