Recipe: $0.40
My secret weapon comes in the form of frozen broth cubes.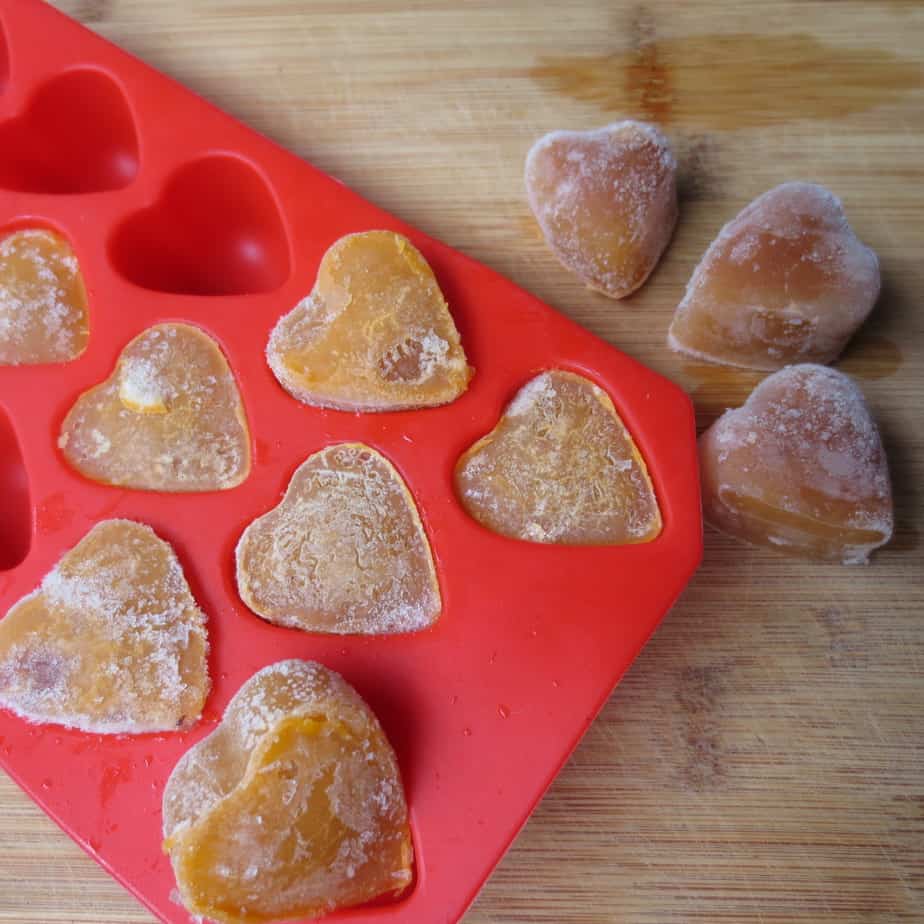 These guys help make the Best Ever Bean Dip/Refried Beans, and vastly improve the flavor and convenience of soups, including Healthy Soba Ramen. The process is so simple, you just need one little extra ingredient: tomato paste.
Yep, measly tomato paste! It transforms your water and vegetables/meat scraps into a rich and flavorful broth. I make both chicken broth and vegetable broth using scraps of carrots, onions, celery, and garlic, or leftover chicken bones. Last week we made 100 Days of Real Food's chicken in a Crock Pot, and it was awesome, so I decided to go ahead and make some broth since we are running low. After removing all the meat, the bones went back in with 6 extra cups of water and 2 Tablespoons of tomato paste. It's so easy!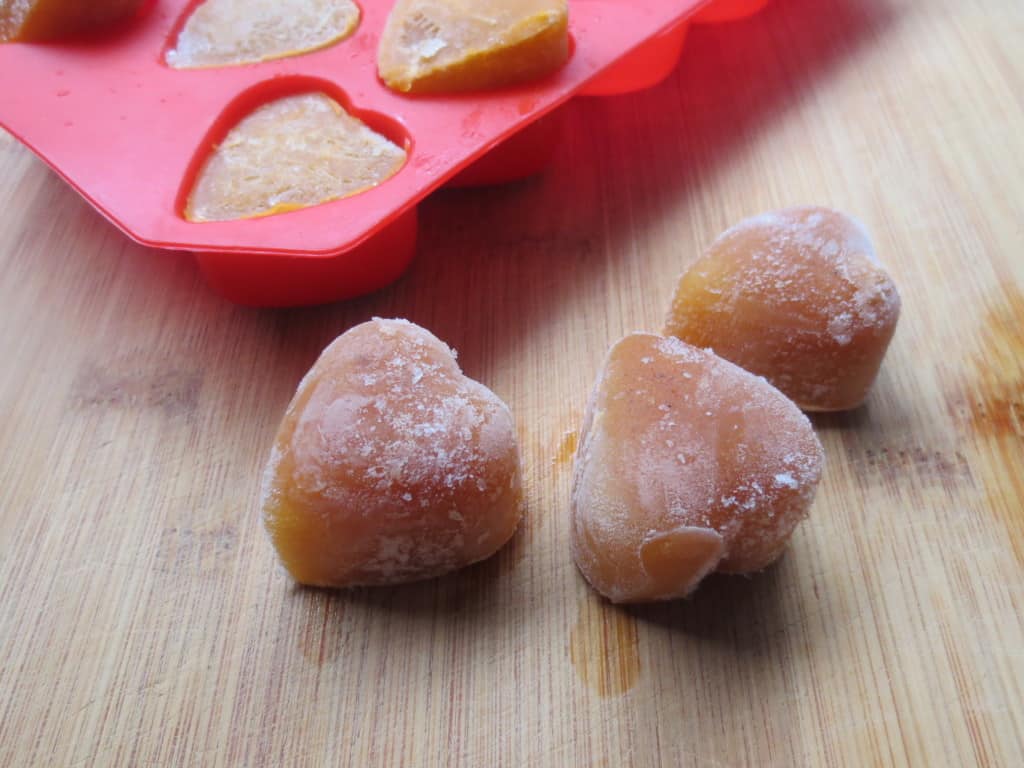 After I've made the broth/stock what have you, I reduce the whole batch on the stovetop by about half. Then let it cool. Finally, I pour it into ice cube trays or silicone molds and freeze 'em. Fantastic broth cubes. Skip the bouillon cubes. Skip the sneaky MSG in Better Than Bouillon. This is easy, and so super cheap.
Care for some delicious recipes to try with your fantastic broth cubes?
The price is kind of unique. Two tablespoons of tomato paste will cost about 20-50 cents, depending on your preferred brand. Everything else should be scraps, so I couldn't really consider that in the price. It is a good idea to store a gallon bag in the freezer that you can fill with scraps from carrots, celery, onion, and garlic, then when the bag is pretty full, just use the frozen scraps for your broth. You can also use scraps from tomatoes and fennel for more flavor, and even potatoes if you want a slightly starchier and thicker broth. Just stay away from cruciferous vegetables like cabbage, broccoli, cauliflower, kale, and brussels sprouts. They're not so tasty in broth.

How to Make Broth Cubes (The BEST Broth Concentrate)
Freeze homemade cubes of broth to use in a variety of dishes. A great way to meal prep a healthy broth.
Ingredients
Chicken
Chicken bones

of one 4-pound chicken or other scraps (including vegetables)
Vegetable
1-2

pounds

onion

celery, garlic, and carrot scraps
Broth
2

Tablespoons

Tomato paste

6-8

cups

water

optional add-ins: onion powder

garlic powder, rosemary, thyme
Instructions
Place all ingredients in the slow cooker and give it a little stir. Add more water if necessary to cover the bones and scraps. Cook on low overnight, or 6-8 hours.

When done and slightly cool, strain out bones and scraps and place broth in a large stock pot. Simmer on stove until reduced by at least half. Let cool completely and freeze in ice cube trays.

When the cubes are frozen, pop them out and store in the freezer in a glass jar or plastic bag! Use 2 cubes of stock with 1 cup of water to get approximately 1 cup of stock, or just add cubes to any of your favorite beans, soups, pastas, and sauces.
Nutrition
Calories:
208
kcal
Carbohydrates:
48
g
Protein:
6
g
Fat:
1
g
Saturated Fat:
0.2
g
Polyunsaturated Fat:
0.1
g
Monounsaturated Fat:
0.1
g
Sodium:
342
mg
Potassium:
987
mg
Fiber:
9
g
Sugar:
23
g
Vitamin A:
497
IU
Vitamin B1:
0.2
mg
Vitamin B2:
0.2
mg
Vitamin B3:
2
mg
Vitamin B5:
1
mg
Vitamin B6:
1
mg
Vitamin C:
41
mg
Vitamin E:
1
mg
Vitamin K:
5
µg
Calcium:
158
mg
Copper:
1
mg
Folate:
90
µg
Iron:
2
mg
Manganese:
1
mg
Magnesium:
73
mg
Phosphorus:
158
mg
Selenium:
4
µg
Zinc:
1
mg
Choline:
40
mg