So, here's the thing about eating real food, health food, Paleo food, gluten-free food, and all the other iterations of real food and whole food: it can get pricey.
In an ideal world, we'd get local, organic, pastured (Grass-fed), hormone-free meat, eggs, and dairy. My tomatoes would be heirloom; my corn and polenta would be antebellum or something posh like that. All of my produce would be organic (or homegrown). In fact, I'd have a beautiful seasonal garden, chock full of herbs, fruits, and vegetables, plus lemon, lime, and avocado trees.
Most of us can't afford those items even half the time. So how do we manage a REAL FOOD diet without going bankrupt? It's not as hard as you might think. There are certainly adjustments to make, but it is possible. My solution? These tips.
1. Buy From Dry
Beans, rice, oats, and quinoa: buy them dry. They're cheap, they fill you up, and they are easy to prepare. You can often get them in bulk at stores like Sprouts, or other healthy-ish stores across the country. (Earthfare? Tom Leonard's? Whole Foods?) If you have bulk bins, you can probably also find nuts in the bulk section, but sometimes Trader Joe's is a little cheaper. I like to look at the sale items at Sprouts and stock up on things like pecans and chia seeds when they're on super sale. Although I know Trader Joe's is the cheapest place to get most nuts, seeds, and dried fruits, they're twice as expensive as Sprouts for dry beans and rolled oats.
Recipes For Buying From Dry:
2. Go Easy On Meat
I know this is really very difficult for many of us, but do you need to eat an entire 8-ounce chicken breast for dinner? Nope, you sure don't. Instead, make your meat last by shredded it and adding it to soups, salads, and casseroles. You'll be surprised how far that chicken breast can go. And a little trick I learned? The smaller the pieces, the further it goes. So go ahead and shred or chop that meat to bits before you make Tacos or stir-fry. I like to buy whole chickens since they're generally cheaper, and then I can freeze half of it and make chicken stock with the bones. Since meat is generally the most expensive part of any meal, use it as a flavoring agent rather than as the main event!
Meat is something that I generally only buy on sale. We don't have a huge freezer, so I can only purchase a few pounds at a time, but then it is frozen and ready for me whenever I have a craving, and I don't have to buy it on the non-sale price.
Recipes For Meat:
3. Produce: Know The Clean 15 + Shop In Season
Heard of the Dirty Dozen and the Clean 15? Well, it's time to pay attention, because these 15 fruits and vegetables are not highly contaminated by pesticides or GMO's, so it's even more okay to buy the non-organic versions. Sure, it's not super great on the environment to buy anything with pesticides, but you have to draw the line somewhere, right? Remember: ALWAYS buy organic corn, soy, and zucchini (Italian summer squash – yellow and green) if you're trying to avoid GMOs. Sometimes you can get these items cheaper at a farmer's market than buying the organic version at the grocery store. Just ask the vendor if the seeds are non-GMO.
(Note: I understand the controversy regarding GMOs, but I do generally avoid them, much like I avoid HFCS and excessive pesticide consumption.)
Also, shopping seasonally makes a massive difference. Limes were $1 each during the summertime drop, but in the middle of January (this week at Sprouts), they're 4 for $1! That's a 400% difference in price based on seasons. If you shop at conventional grocery stores (Vons/Safeway, Kroger/Ralphs, Stop n' Shop, Shop Rite, etc.), it can be more difficult to benefit from seasonal prices because they don't always offer the lowest prices for seasonal foods, choosing to charge just 20 cents less per lime and making a huge profit. Look for co-ops and "farmer's market" stores like Tom Leonard's or Sprouts. Also, be sure to buy produce in the whole form rather than the prepared bags and clamshell packages!
Links:
4. Cook in Bulk
You know that vegetarian chili recipe? Well, double it. Chickpea Ratatouille? DOUBLE IT and save. Most of the recipes I make can be doubled or tripled for long-term storage. Instead of wasting some of that ginger, you can just make enough of the recipe to use it all. Waste nothing. This also saves in time in the long run. I'm not one to eat the same thing over and over throughout the week, so I like to make large batches, freeze half in single or double servings, and then enjoy it several weeks or months later.
Recipes For Bulk Cooking: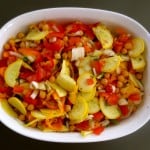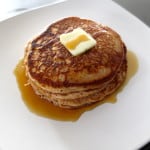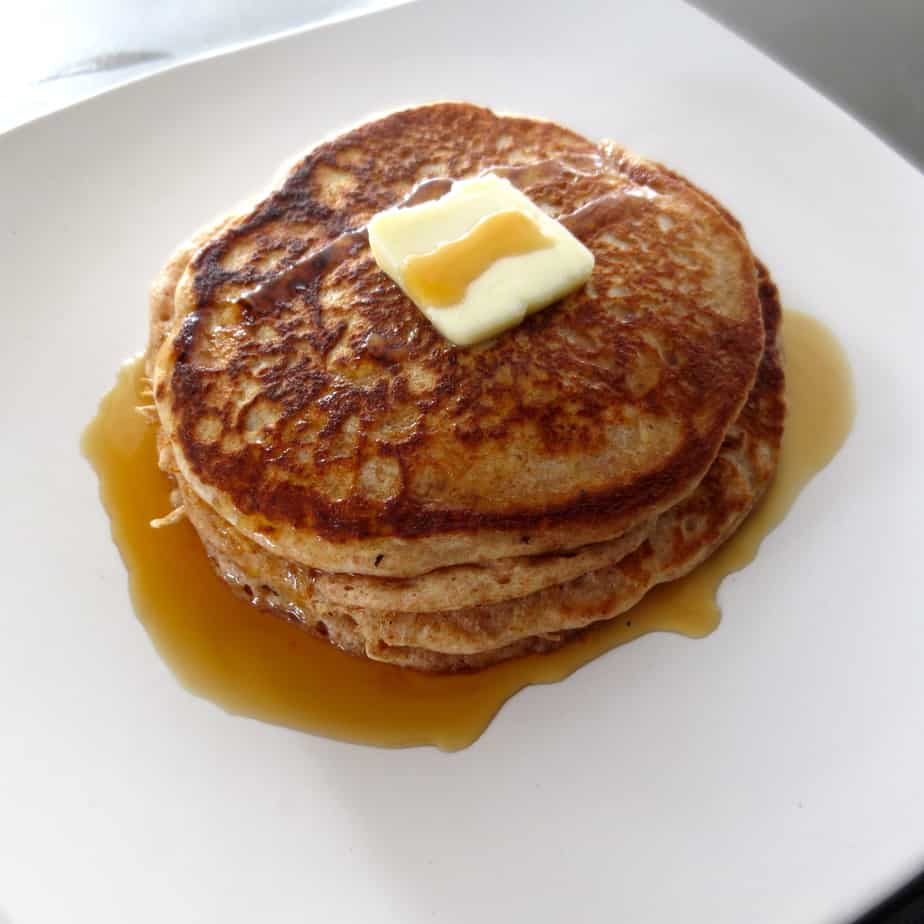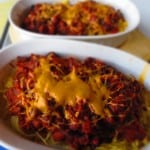 5. Shop by Price Per Ounce
I can't believe I completely forgot to include this – thanks to Melissa at Making it Sweet for the suggestion! ALWAYS shop by ounce instead of by price. Most grocery stores will have a little yellow box in the corner of the shelf's price tag which states the per ounce price. So, maybe the 16-ounce package of dates is more expensive than the 10-ounce package, but if the per-ounce price is lower, (and you're likely to use all the dates), you're going to save money in the long run.
Today's packaging is very confusing, and we never really know how full the chip bag is until we open it. Shop by ounces and pounds for the best deals! (Note: Trader Joe's doesn't have the price-per-ounce listed on their price tags. You have to do a little math to figure out which is cheaper, because they WILL trick you!)
6. Befriend the Freezer
YES – your freezer is probably your best friend when it comes to saving money and not wasting food! You can throw just about anything cooked in there and it will still be delicious once defrosted. The freezer is an excellent place for raw meat. Stock up when it is on sale and portion it into meal sizes to freeze it. You can also freeze those dishes you cooked in bulk if you want to save time later down the road. I freeze everything, from just 2 Tablespoons of leftover pesto to the 4 pounds of on-sale grass-fed beef. Yesterday I made a grilled cheese sandwich with roasted red peppers, pesto, brie, and bread. All of it was from the freezer!
Fresh vegetables don't freeze well, but there are ways to freeze fresh fruit and herbs. Some things like cheese and other dairy products will definitely have a textural change after being frozen, but if you plan to melt it or cook with it, you shouldn't have any issues.
Recipes & Links For Freezing Food:
7. Most Important Rule: Waste Nothing!
This is the biggest one. You must not throw food away. It's like the Hippocratic Oath of Frugal Kitchens: Waste No Food. Throwing away food is like throwing away money! So you're not in the mood for what you've got? You would rather order pizza than cook? We've all been there, but if you want to stick to your budget, you'd better load it up with new seasonings and suck it up. You can also make substitutions with whatever ingredients you have on hand. I like Yummly because it allows you to search for recipes based on specific ingredients.
Recipes and Links For Avoiding Wasted Food:
Bonus: Make Breads From Scratch
This one is slightly more ambitious, but with a couple cups of whole-wheat flour and a stick of butter, you can make the most delicious whole wheat tortillas for just pennies! Same goes for Naan, hamburger/dinner buns, biscuits, English muffins, and more. We generally purchase sliced bread (Trader Joe's Whole Wheat Sourdough for $2.99) for the sake of convenience, but I try to make most other breads from scratch, since they're more expensive, and often have too many ingredients!
Recipes For Baking Bread: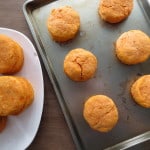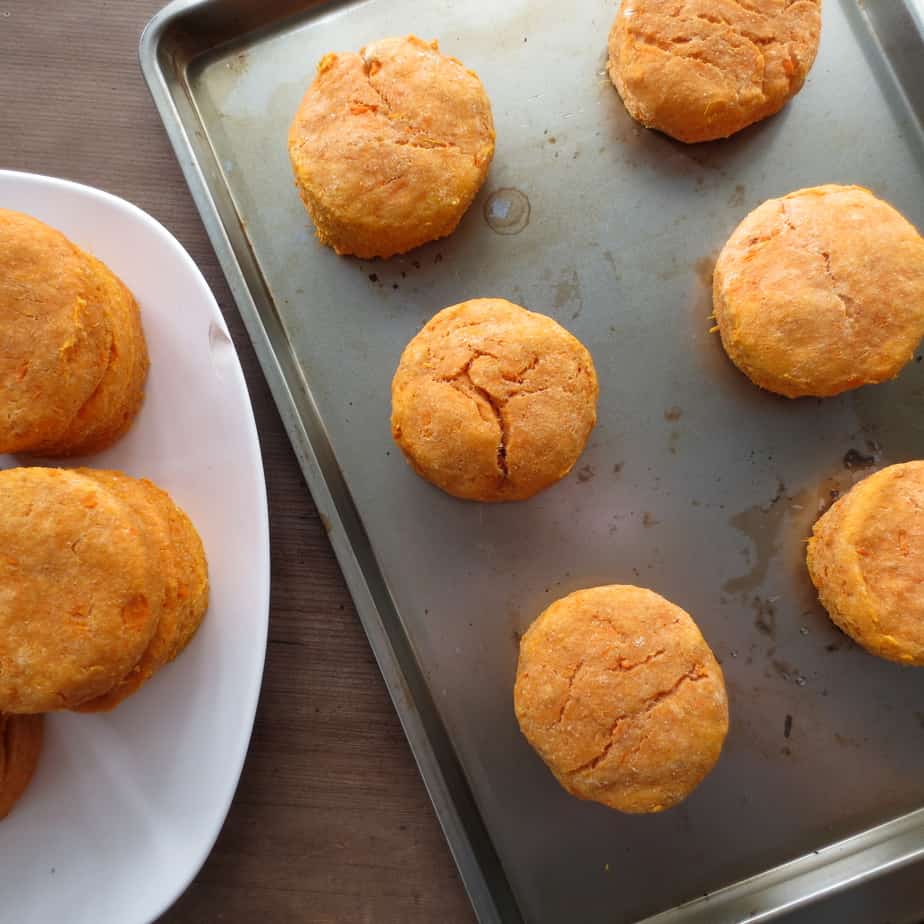 That wraps up all of my favorite Frugal Kitchen tips! I hope you find them helpful, and have a happy Frugal Real Food 2015!