Whole30 Friends! It is about that time when you start to lose your mother-loving mind looking for recipes on Whole30.
I'm here to help! I've done 2 rounds of Whole30 and have adopted a more Whole30-ish "food freedom" as a result. We've been cooking Whole30 recipes since 2017 and I like them for how simple they can be. Protein + Vegetables + Fat and that's it!
Here I've compiled a list of really easy Whole30 Weeknight Dinners. These dinners tend to make it into my clients' meal recommendations regardless of their dietary choices and lifestyles. I consider Whole30 meals to be a really great base for dinner.
Not following Whole30? No problem!
You can add plenty of alternatives here if you want. Feel free to add additional things your body handles well, such as cheese, beans, grains, and even a dash of sriracha. I love that Whole30 meals are basic templates that most individuals can handle, and then you can add on whatever else works for you!
I've also got prices and total time listed for each of these recipes so you have an idea of what you're getting yourself into!
10 Fast & Easy Whole30 Weeknight Dinners in 30 minutes or less!
Without further ado, let's kick things off!
RECIPE: $10.84 | PER SERVING: $2.71 | YIELD: 4 | Total Time: 15 minutes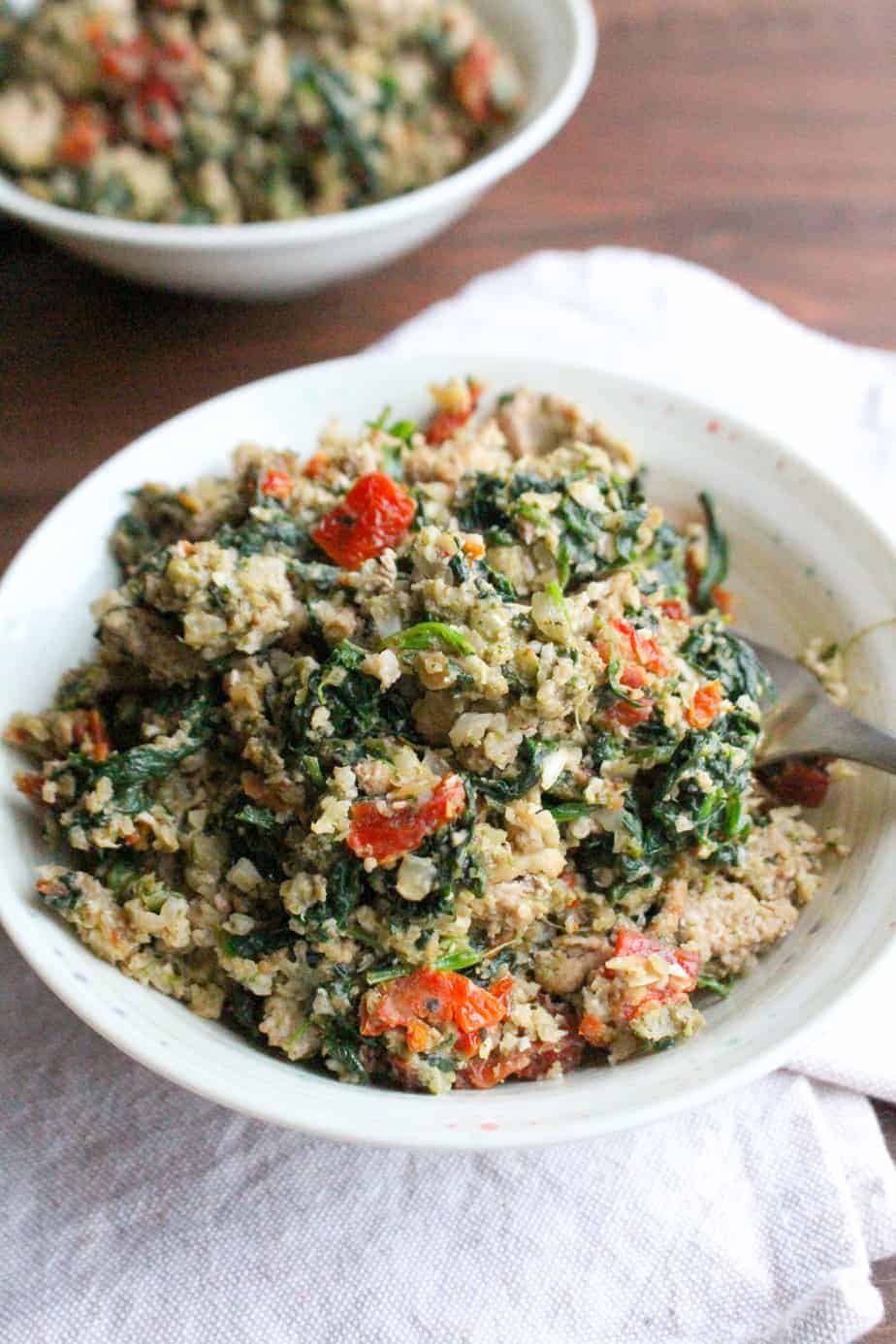 Is anyone surprised that I'm starting this list with pesto? It's my all-time favorite sauce so why not? The cashew-kale pesto from Trader Joe's is completely dairy-free, and many stores have dairy-free pesto in their refrigerated sections, but you can definitely save money by making your own paleo pesto.
RECIPE: $14.02 | PER SERVING: $3.50 | YIELD: 4 (~5) | Total Time: 20 minutes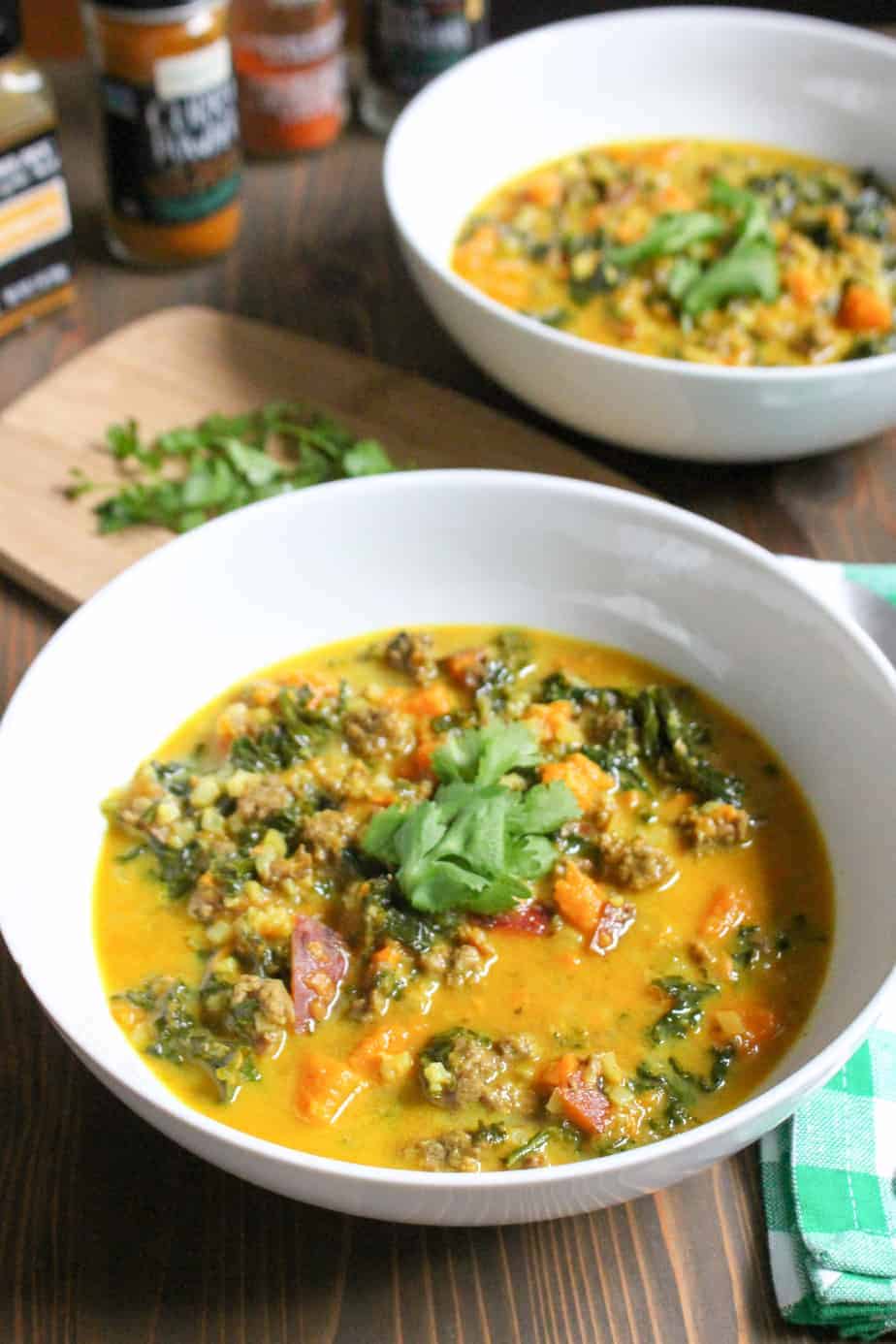 This dish is a crowd favorite, and I'm happy and honored to report that many of my nutritionist friends make this regularly. I brought it to a study session back in our CNS exam days and we've all been obsessed ever since!
RECIPE: $12.97 | PER SERVING: $2.16 | YIELD: 6 | Total Time: 30 minutes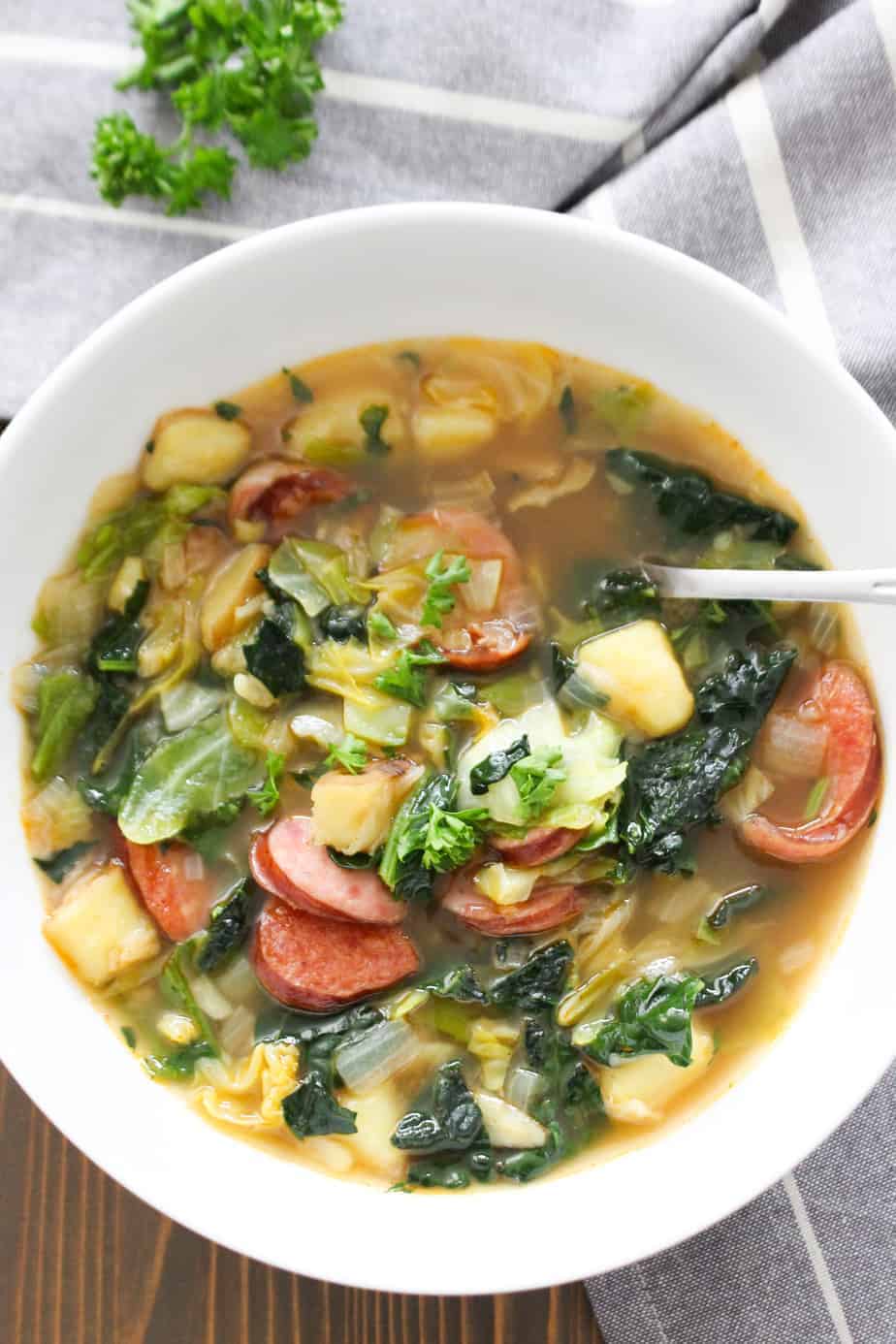 If I'm being honest, this is probably my favorite of the bunch. I love Pederson's sausage in general, and I have a lifelong obsession with kielbasa and cabbage. You can substitute another Whole30 approved sausage here, such as Aidell's Chicken Apple sausage if Pederson's isn't available to you!
RECIPE: $11.65 | PER SERVING: $2.91 | YIELDS: 4 | 15 minutes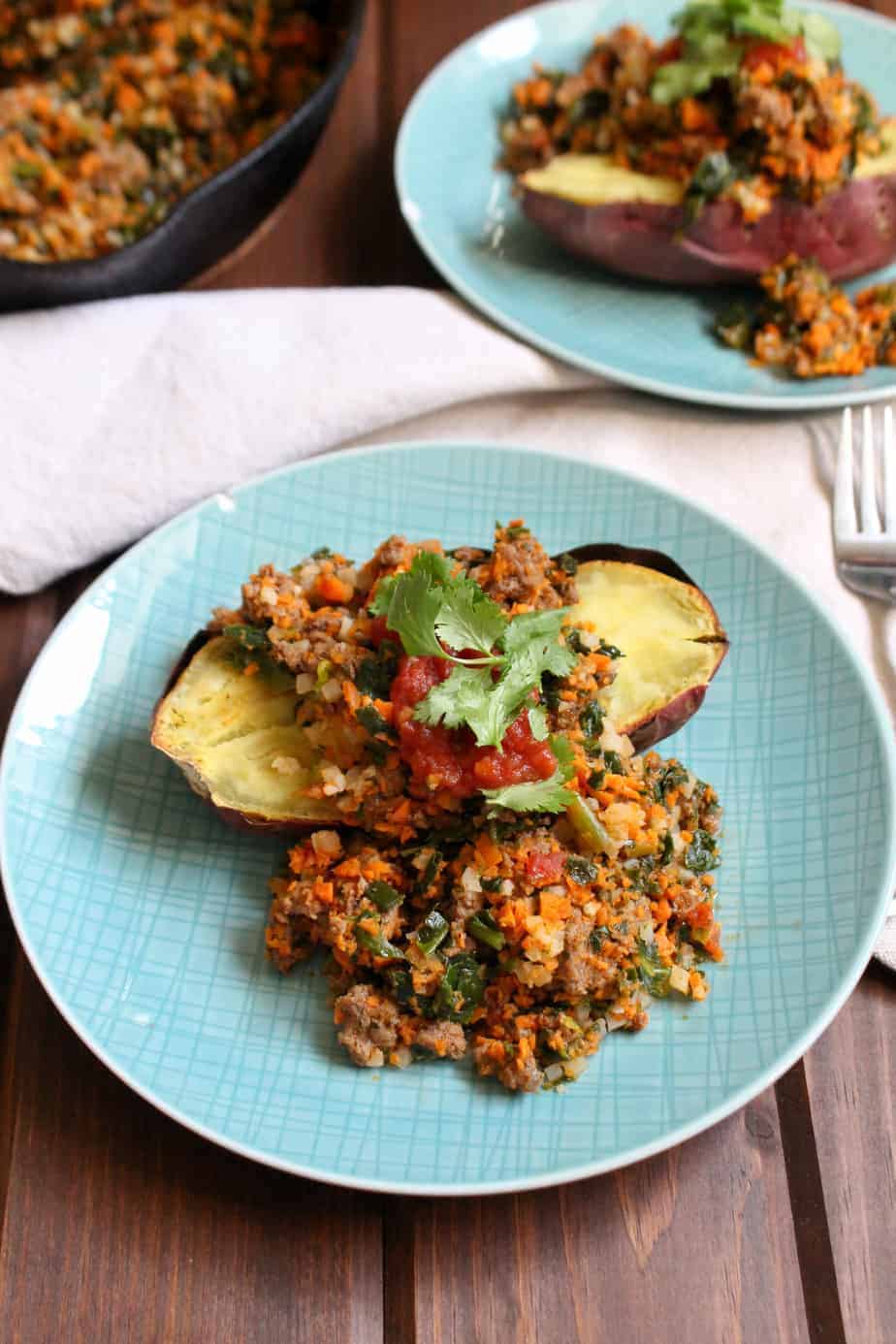 Friends, why do we spend so much time worrying about how to eat tacos on Whole30? The tortilla is so much less important than the filling! This is my go-to method for making taco filling on the fly, packed with vegetables and tons of flavor. Plus, I love serving these with Japanese sweet potatoes - the King of Potatoes if you ask me!
RECIPE: $10.24 | PER SERVING: $2.56 | YIELD: 4-6 | 15 minutes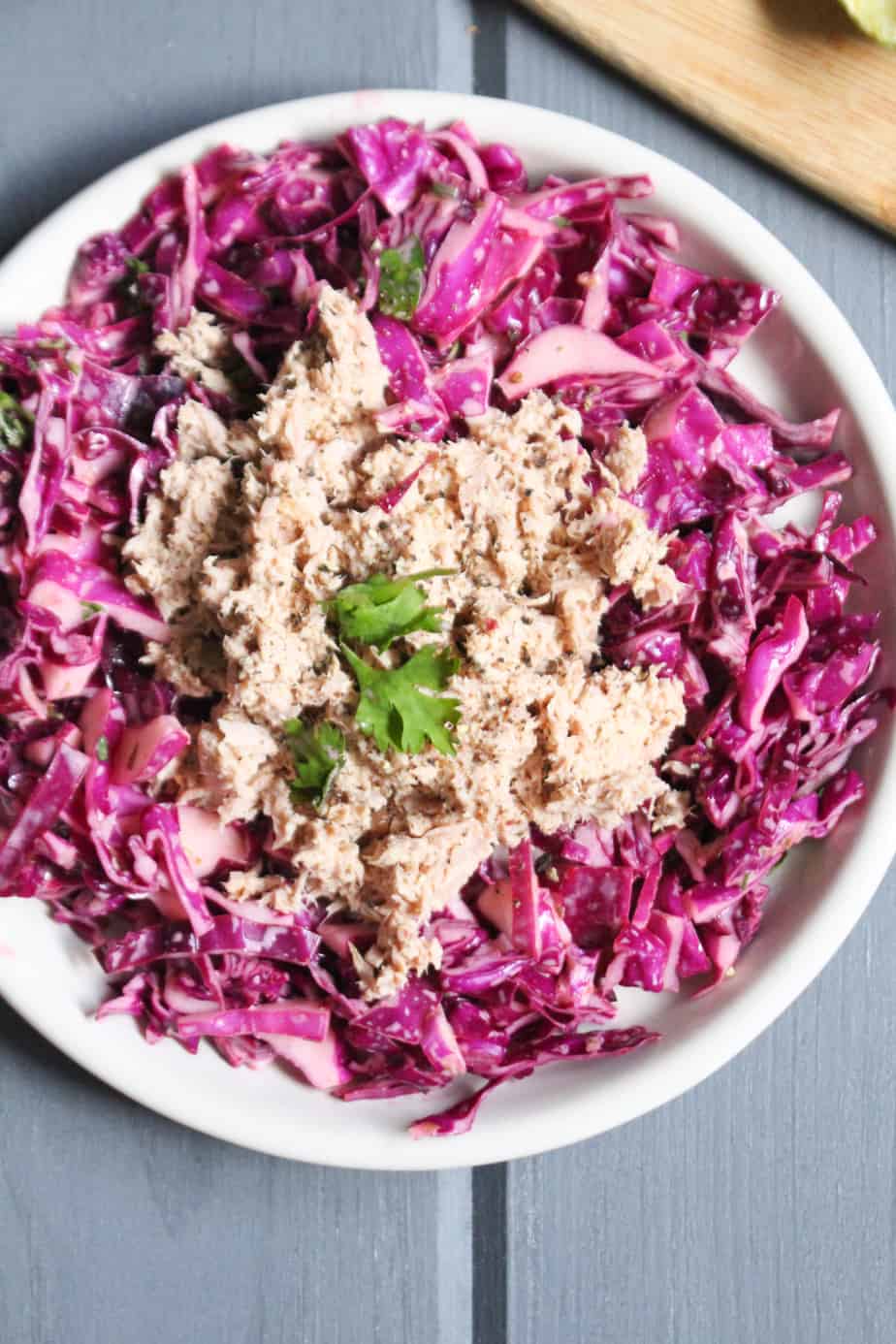 This slaw is my favorite pairing for any kind of grilled fish - especially cod - but it's also an excellent base for canned tuna! Cabbage is super affordable, and purple cabbage boasts an impressive nutrition profile. Whip up this amazing Whole30 slaw, top it with easy Wild Planet or Safe Catch tuna and call it a meal!
RECIPE: $6.18 | PER SERVING: $3.09 | YIELD: 2 | 10 Minutes
This recipe is perfect for breakfast, but we all know breakfast for dinner is the real MVP. You can whip this together in 10 minutes, especially if you buy pre-shredded sweet potatoes and Brussels sprouts, or just shred them quickly in your food processor as I did here.
RECIPE: $7.06 | PER SERVING: $1.77 | YIELD: 4 | Total Time: 15 minutes
This is an old favorite, but I'm stoked that it's Whole30 approved. I love that this dish is also low-FODMAP, if you skip the garlic powder, and can be served as is, or with rice or noodles if you're not following the Whole30.
RECIPE: $8.45 | PER SERVING: $2.11 | YIELD: 4
This is one of my all-time favorite salads! I love all the colors and the combination of flavors, and it's one of those meals that I can easily eat several days in a row. I recommend keeping slow cooker pork on hand so you can easily toss this meal together, but feel free to use a pre-cooked option like Trader Joe's fully cooked carnitas to keep things simple.
RECIPE: $7.05 | PER SERVING: $1.76 | YIELD: 4 SERVINGS | Total Time: 35 minutes
This is my favorite old recipe from my site. It's basically caramelized onions and figs with shredded chicken and kale. You can up your game with cauliflower mash or keep it simple with mashed potatoes. Either way, you'll want something to soak up that sweet and delicious sauce.
RECIPE: $5.00 | PER SERVING: $1.25 | YIELD: 4 | 5 minutes
I started using lettuce wraps in place of tacos when we lived in Japan and there was nary a tortilla in sight! It doesn't get much simpler than this. Mash your avocado with a little salt, pepper, and lemon juice, then combine with shredded chicken and serve in lettuce cups. I love this as an addition to my bentos and snack boxes, but it also makes for a super fast and easy Whole30 lunch or dinner!
RECIPE: $14.41 | PER SERVING: $3.60 | YIELD: 4 | 20-55 Minutes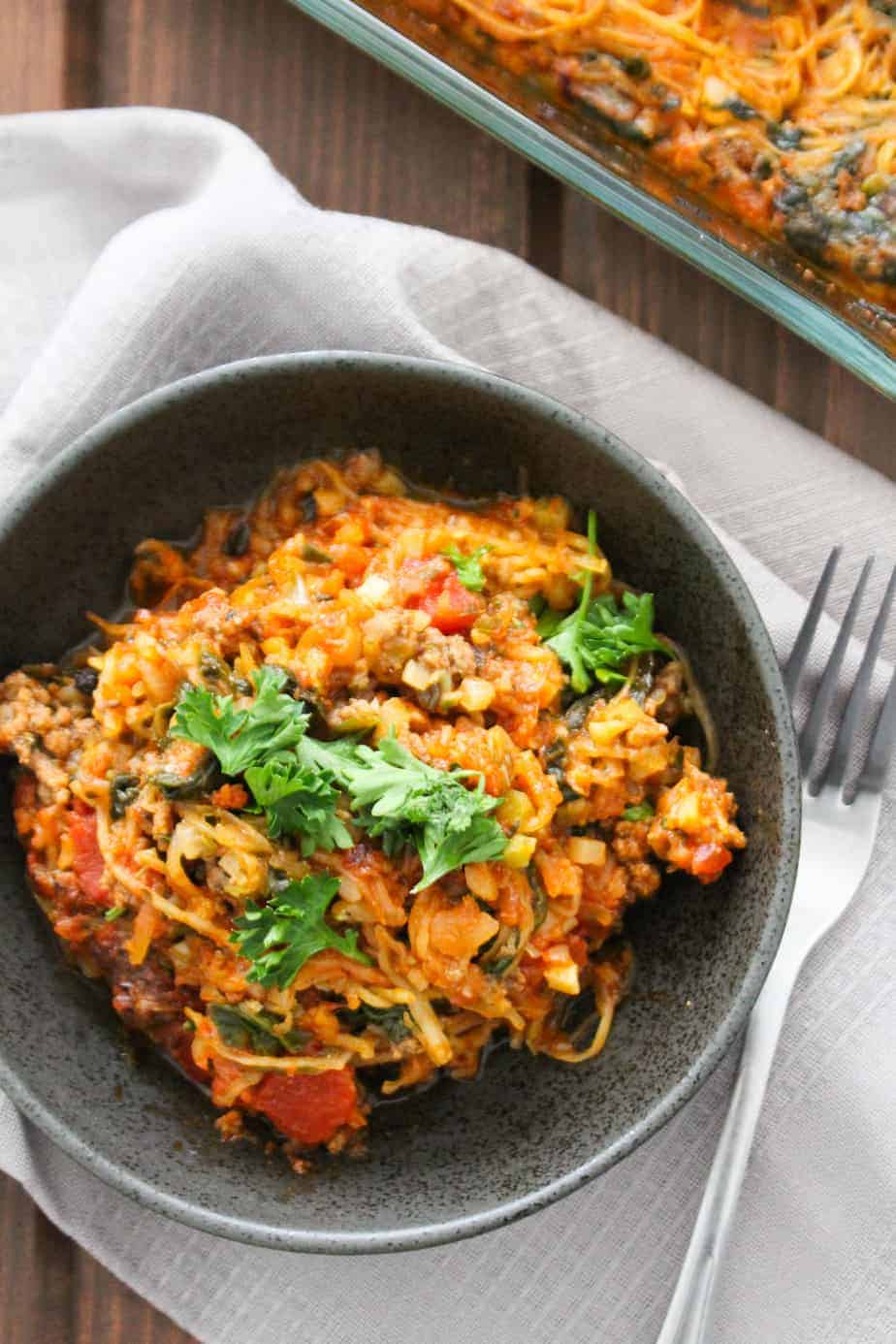 I know this one takes a little longer than the others - 55 minutes is not super fast. BUT that's only because you have to cook the spaghetti squash separately first. If you make a spaghetti squash at the beginning of the week, this comes together in about 20 minutes! This dish is one of my favorite ways to eat spaghetti squash, and it's a kid-approved weeknight dinner.