Happy National Zucchini day 2021! Zucchini season is in full swing; in fact, Google searches for zucchini spike every August - and for good reason. These summer gourds grow like weeds from July - early September, and if you're not regularly harvesting, they'll quickly grow to the size of an infant! (Or, even, to the size of a 10-year-old.)
Zucchini recipes are abundant online, but with these babies overflowing every victory garden and CSA farm share this summer, I've decided to compile some gluten free zucchini recipes right here in one place, in honor of National Sneak Some Zucchini Onto Your Neighbor's Porch Day! (August 8th.) So let's do this thing.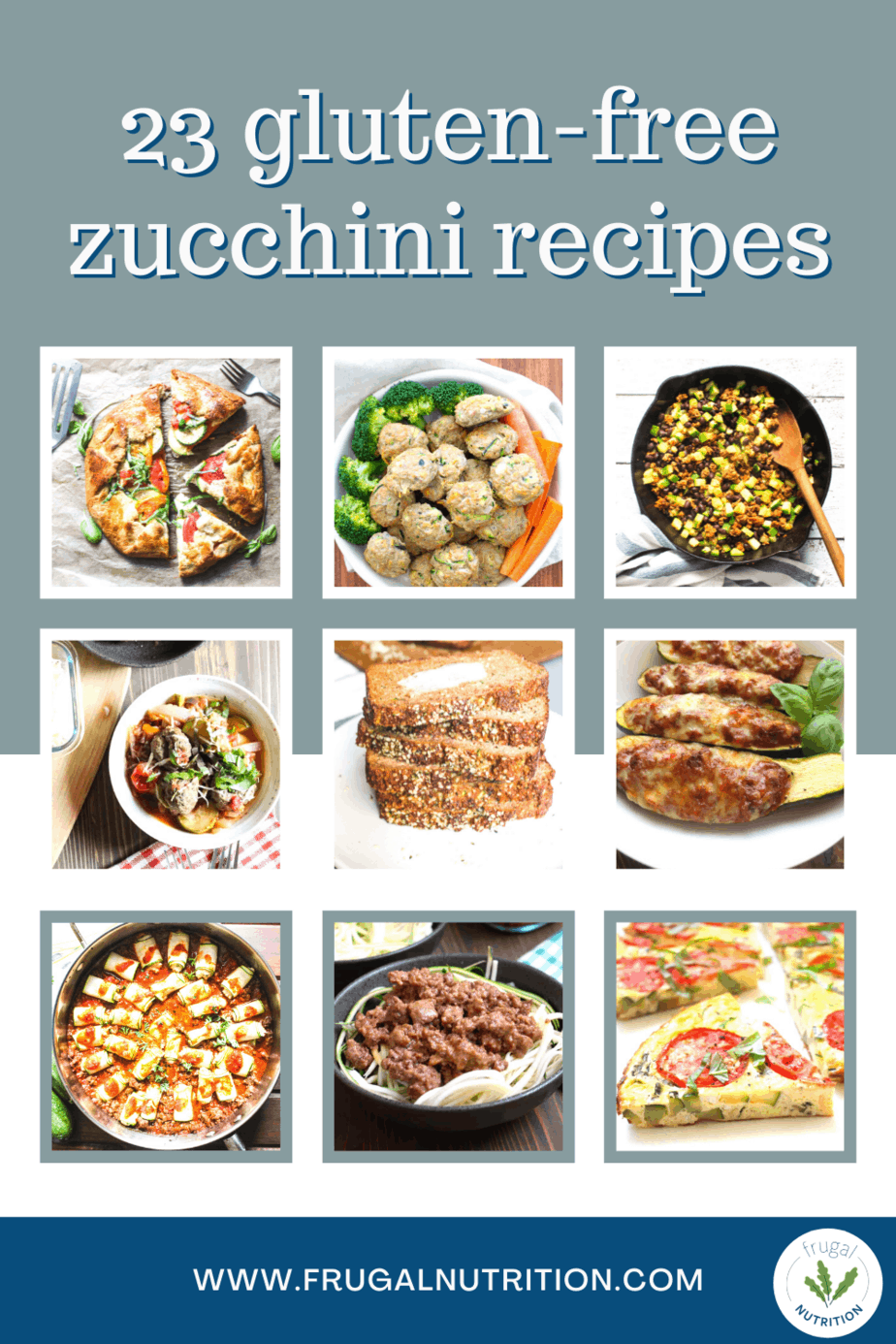 23 Ways to Use Zucchini (23 Gluten-Free Zucchini Recipes)
Find some of the BEST gluten-free zucchini recipes all in one place to make the most of summer's bounty.
More Gluten Free Zucchini Recipes from Around the Web:
16. Shaved Zucchini Salad by This Healthy Table
A follower on IG recommended a shaved zucchini salad and I immediately found a recipe to try! We made this recipe with a few modifications (no cheese, walnuts in place of pine nuts) and it was shockingly delicious!
17. Turkey and Courgette (Zucchini) Burgers by Ottolenghi
I haven't tried this one, two people recommended it to me in the last week so it's definitely on my list!
19. Broiled Zucchini by Nom Nom Paleo
20. Baked Zucchini Chips by Downshiftology
21. Almond Butter Chocolate Chip Zucchini Bars by Pinch of Yum
22. Grilled Zucchini with Chimichurri by Serious Eats
23. Gluten-Free Turkish-Inspired Zucchini Fritters by A Clean Bake
Happy National Zucchini Day! I hope you enjoyed Zucchini Week 2021 with Frugal Nutrition. 😊